Study: Wellness Awards Shrink Health Care Costs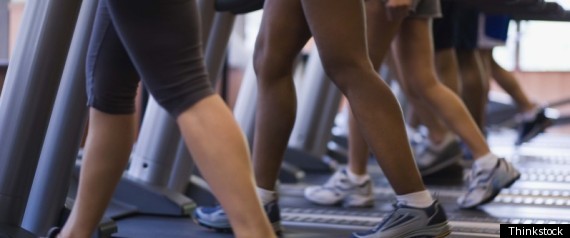 Need another reason to hit the gym? Your company's bottom line might depend on it.
With recent estimates putting the United States' health care spending near $2.5 trillion dollars per year, it's no wonder employers are looking to health benefits to cut costs. To make matters worse, 75 percent of that money is spent on preventable conditions. Whether employers are making an effort to save for their own benefit or to get employees on a track to good health, a recent study by the Incentive Research Foundation found that many of them are now offering incentives through workplace wellness programs. The payoff? As much as $1.9 trillion in savings per year, says Rodger Stotz, Chief Research Officer for the IRF. "And this doesn't even consider productivity gains or worker quality of life improvements," he says.
IRF's study, called "Energizing Workplace Wellness Programs: The Role of Incentives, Rewards & Recognition," tracked workplace wellness, population health management and preventative medicine from approximately 1985 to the present. The success of these programs is especially important to the forthcoming 2014 implementation of the Patient Protection and Affordable Care Act's provisions, which increases the potential funding of wellness incentives to equal as much as 50 percent of the per worker total health care premium.
The size and type of incentive or reward is important as well. According to the IRF, Johnson & Johnson employees' voluntary participation in its wellness program increased from 26 to 90 percent when non-cash incentives were offered. For some people, cash rewards, unless significant, proved to be less meaningful than the "trophy value" of a merchandise type reward. Johnson & Johnson's expected to save some $9 to $10 million per year as a result of its health care incentives, the IRF says.
"Less than one in five employees will participate in wellness programs that do not offer rewards," according to Stotz. "This changes dramatically when incentives are offered -- four in five will participate."
Tell Us: Have you cashed in on your company's health care perks?