Mayor Vows Police Budget Cuts Won't Impact Number Of Beat Cops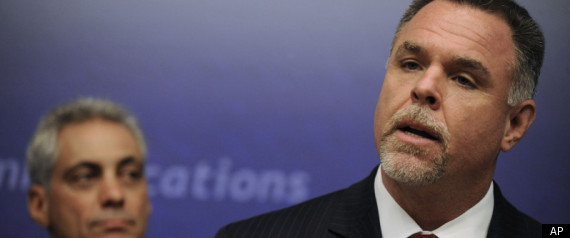 Chicago Sun-Times:
Mayor Rahm Emanuel vowed Wednesday to slash $190 million from the Chicago Police Department's $1.3 billion budget without impacting "the amount of officers on the street."
Despite repeated questions, Emanuel pointedly refused to say whether he would eliminate 1,400 police vacancies to achieve $93 million of the savings, as Police Supt. Garry McCarthy has suggested.
Read the whole story: Chicago Sun-Times