Dennis Stone: A 'Life At The Airport' (PHOTOS)
Dennis Stone, Heathrow's longest-serving resident photographer, published a book of photographs of celebrities, politicians, and world leaders taken at the airport over a 64-year period.
Stone began his tenure at 14 as a messenger boy at British Overseas Airways Corporation (an early version of British Airways--check out their old uniforms here).
As a thank you to Stone, Heathrow published 5,000 copies of his book, "A Life At The Airport: A Heathrow Photographer."
Now 78, Stone said of his time at the airport, "I feel very fortunate to have worked at Heathrow for the past 64 years carrying out a job I see less as work and more as a passion. I have made many good friends here and been privy to a world that has allowed me to capture unique moments and events. "
Below, check out a slideshow of some of Stone's favorite pictures, captured over the years, along with his comments on each shot.

Dennis Stone, Photographer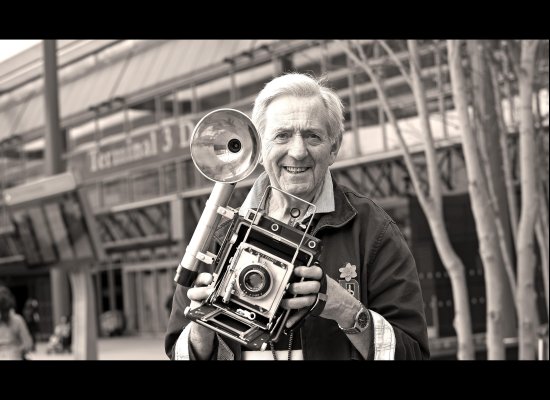 the grange gorman

said on 1 Thursday 2011 pm30 2:35 pm:


Dennis seems like a gentleman and is respectful towards the stars which is why many of them seem to like him , nowadays the stalkerazzi are very rude. Joan always had class but Elton's outfit...............
Total comments:
44
|
Post a Comment