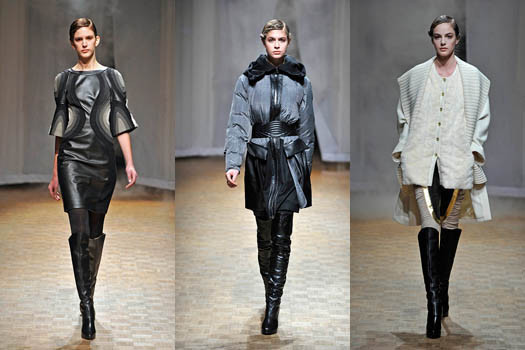 After two years out of the limelight of New York Fashion Week, Gen Art is making a comeback with some seriously stellar new talent, and they aren't the only ones showcasing the fashion world's latest up-and-comers. Though we tend to look forward to the big name shows, this season there are too many bright, young things for editors, bloggers and fashion week fans to ignore.
With the industry pouring many more of their resources into cultivating young design talent, now is prime time to be on the lookout for the next big star. Whether it's the "Fresh Faces in Fashion" show put on by Gen Art, CFDA nominated talents in the tents, or the Concept Korea event, you'll be hard-pressed to find a spot in Manhattan September 7th-14th that doesn't include a name you may not have heard before.
Take a look through our gallery to check out our favorite new designers. They are, without a doubt, the one's you'll want to look out for after fashion week has come and gone.
FOLLOW HUFFPOST