While you start pulling out your Fall wardrobe next week, fashion designers will be pulling out their Spring 2012 collections during New York Fashion Week.
For this coming Spring, Reese was inspired by "a land of pure delight."
"A feminine yet relaxed mood is achieved through the juxtaposition of romance and sport, comfort and flattery. Subtle hues of khaki and blush mixed with pastel shades of waterfall, misty blue and aqua tears gradually intensify to deep saturated tones and neon brights, making a bold splash for the transition into summer. A drapey culotte jumpsuit in waterfall, complimented with drawstring waist and seductive neckline details, pairs with a lemon zest hat and printed platform sandals to embody the relaxed mood of the season," says Reese.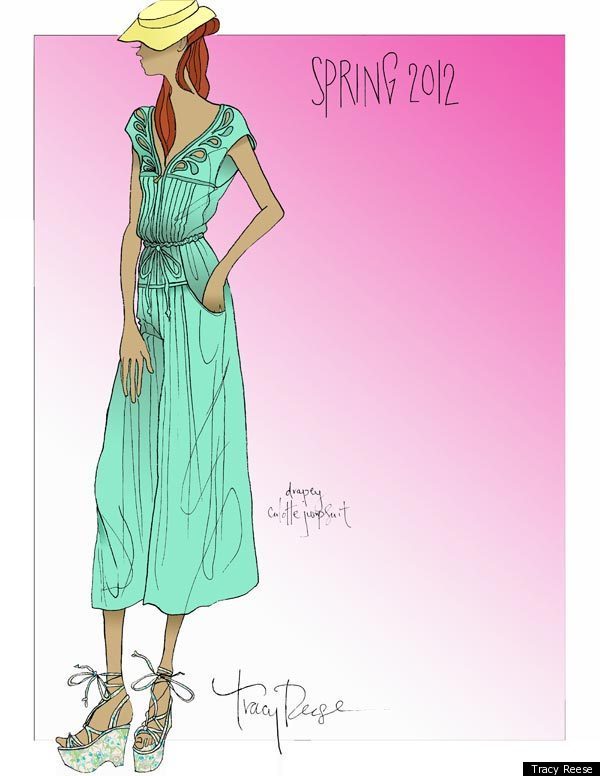 Checkout a few of our favorite Tracy Reese moments: