Sometimes you just need a man. Other times, you just need a pillow with a man's face on it. We're not exactly sure when those times happen, but we assure you, they do. Or at least they did... back in the day. Don't believe us? Well, maybe you'll believe your EYES. Take a look at this vintage ad posted by vintage-ad-aficionado MewDeep. Set your minds to blown.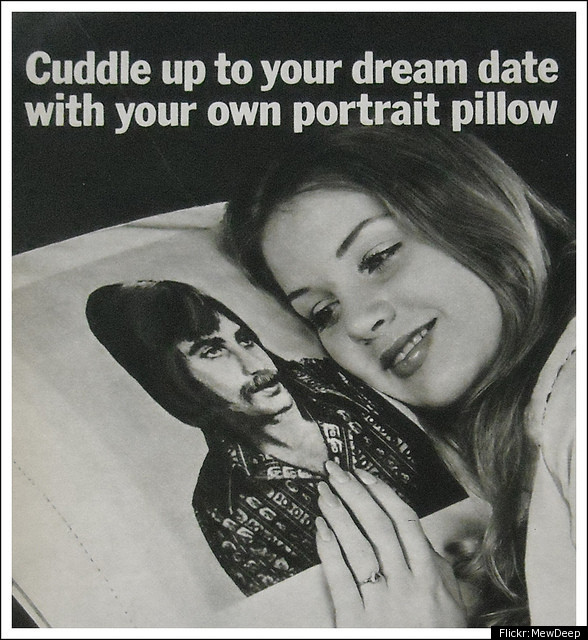 Speaking of totally getting what women want:
SUBSCRIBE AND FOLLOW
Get top stories and blog posts emailed to me each day. Newsletters may offer personalized content or advertisements.
Learn more