"Happy Feet" Is heading home, and you can follow him.
The wayward emperor penguin who washed up on a New Zealand beach in late June began his journey back to Antarctica last Monday as a research vessel dropped him off closer to his Southern home. Since then, he's been slowly snaking his way home, despite first turning North.
The penguin gained the name from his similarity to a situation in the animated film "Happy Feet."
The Associated Press reports that the penguin was moved to a zoo after he confused sand for snow and became sick. Karen Fifield, Wellington Zoo's chief executive said, "He's brought a lot of hope and joy to people ... His story has driven to the heart of what makes us human."
Just because this little guy is free to roam now doesn't mean that it's the last we'll ever hear of him. Just like in the movie, he's been fit with a tracking device that lets people watch his movements online.
UPDATE: The Happy Feet tracker has apparently gone offline on Monday September 12, leaving many questions about the penguin's fate.
From Sirtrack:
This leads to the conclusion that either the satellite transmitter has detached or an unknown event has prevented Happy Feet from resurfacing.
While there is still a small chance solar flares disrupted the satellites being used to track him, whether or not that's the case won't be known for another 48 hours. Hopefully, Happy Feet is still alive, and the tracker is experiencing problems.
You can access the tracker by clicking here, or on the Sirtrack image below. Scroll down for video footage of Happy Feet's release.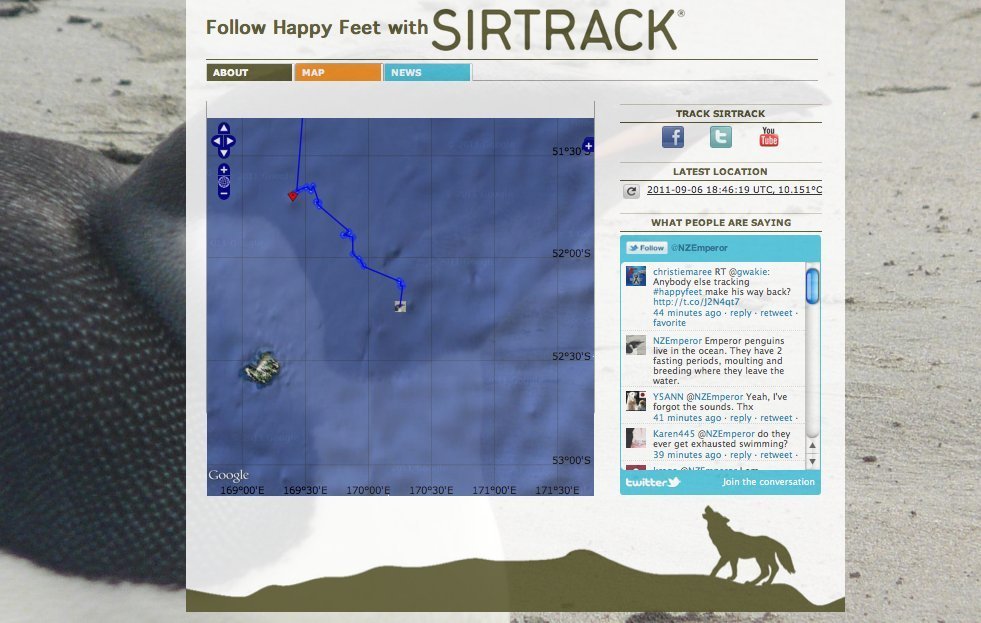 WATCH: