Who says killers can't be stylish?
Breivik has donned a bright red sweater with the signature alligator logo while driving in and out of prison. But according to Dagbladet, he also wore a black sweater by Lacoste in a photograph he used for his manifesto, "2083: A European Declaration of Independence" (which can be read in full online) and has said that wearing the luxury brand "makes it possible to act as an educated European of the conservative character."
Needless to say, Lacoste would like to get the confessed terrorist out of its preppy styles.
"I do not think there's much else they can do now than to continue to work to make Lacoste to the strong brand it is," he said. "If they are asked they should strongly condemn what happened, but otherwise there is nothing they can do with this."
It remains to be seen whether Lacoste will actually succeed at ripping the fuzzy red sweater from Breivik's hands.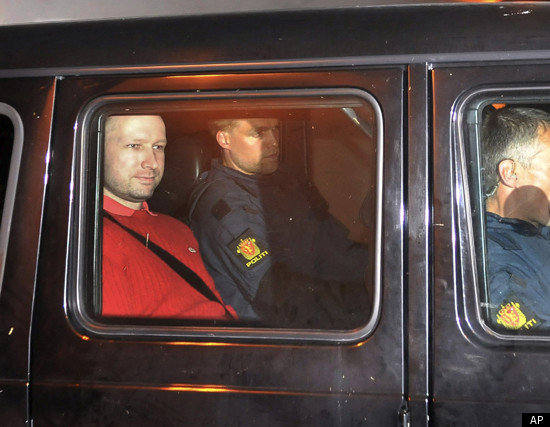 SUBSCRIBE AND FOLLOW
Get top stories and blog posts emailed to me each day. Newsletters may offer personalized content or advertisements.
Learn more