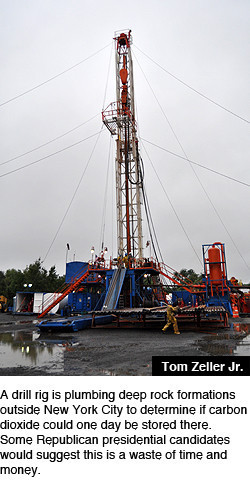 On the issue of funding solutions to the problem? "The cost to the country and to the world of implementing these anti-carbon programs is in the billions if not trillions of dollars at the end of the day," Perry said. "And I don't think from my perspective that I want America to be engaged in spending that much money on still a scientific theory that has not been proven and from my perspective is more and more being put into question."
SUBSCRIBE AND FOLLOW
Get top stories and blog posts emailed to me each day. Newsletters may offer personalized content or advertisements.
Learn more