As anyone who's experienced the chaos of New York Fashion Week knows, commuting from the office to the Lincoln Center tents, and to other assorted locales for myriad presentations and parties, can be a tricky endeavor.
But this season, the Fashion Center Business Improvement District is making our trips around town a little bit more fun (and environmentally friendly). As part of a project to promote the Fashion District, 30 designers were commissioned to add their stamp to Bowery Lane bicycles that will be lent free of charge to show-goers for the next week. Diane Von Furstenberg, Prabal Gurung, Elie Tahari and Betsey Johnson are among those participating in the "Tour de Fashion," which starts today (find out how you can borrow a stylish set of wheels here).
Here's a closer look at a few of our favorite creations (and scroll down to see more!).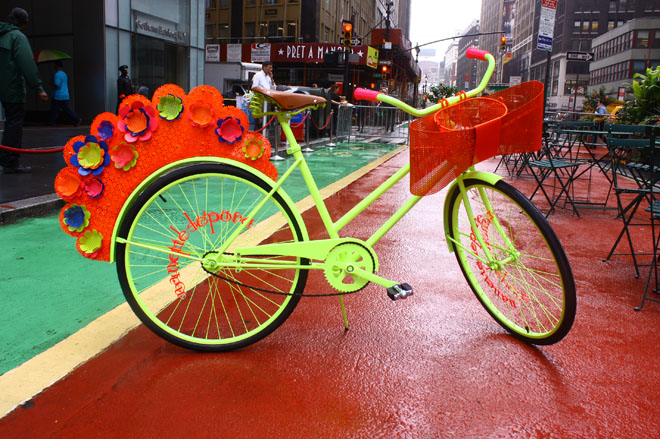 "The design of the bicycle was inspired by the happy mood of my spring show," says Nanette Lepore, who rendered the two-wheeler in a palette of neon brights.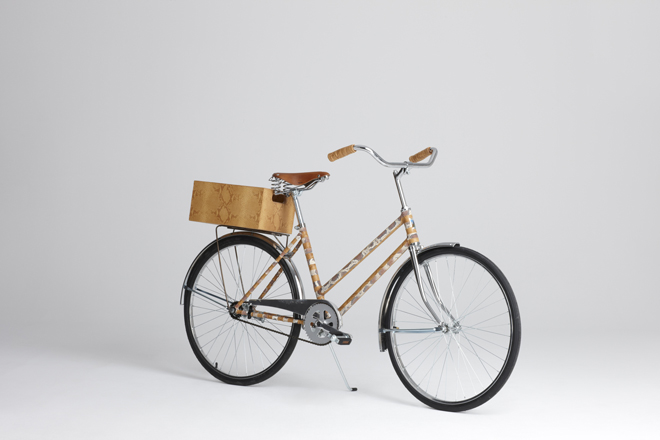 "Bicycles have always been a part of my life!" says Elie Tahari. "There is something very peaceful and calming about riding a bike and they are an efficient and energy saving mode of transportation. I'm thrilled to be taking one of my favorite pastimes and incorporating elements from our Spring 2012 collection into its design."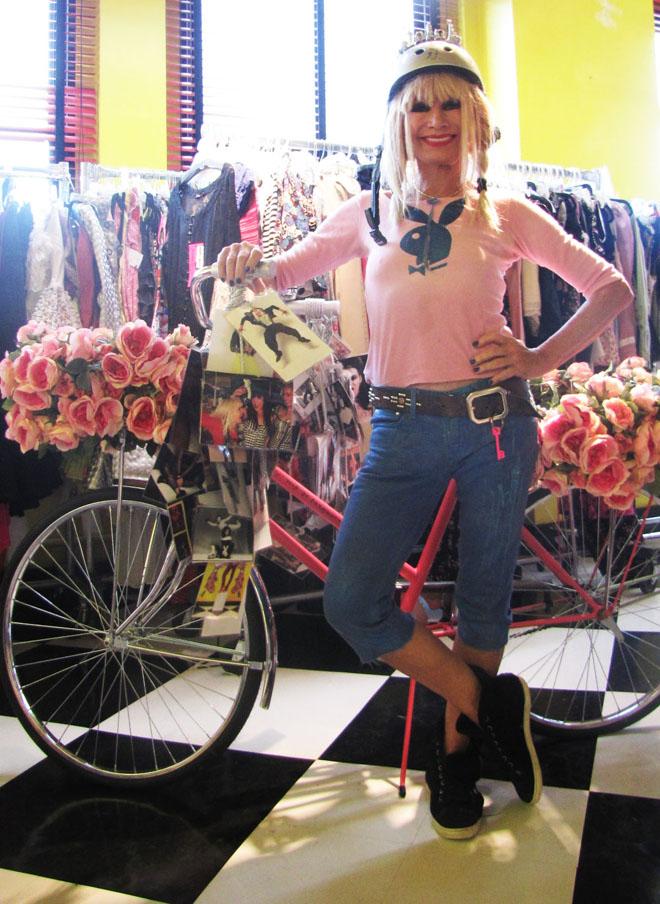 "Take the ride of your life and mine with my memories hanging off my handle bars and pink puffy rose gardens trailing behind," says Betsey Johnson.
SUBSCRIBE TO & FOLLOW LIFESTYLE
Get top stories and blog posts emailed to me each day. Newsletters may offer personalized content or advertisements. Learn more