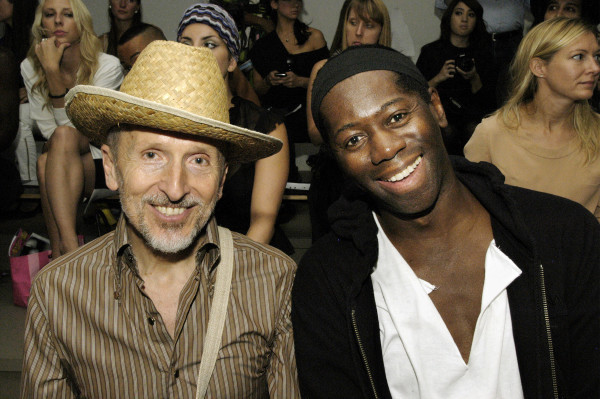 J. Alexander with Simon Doonan
Wire Image
We caught up with Miss J. Alexander, judge on America's Next Top Model, in the front row at Costello Tagliapietra's gorgeous show at Milk Studios.
What did you think of the way the models walked down the runway?
It was a little bit scary. It was scary because I did see a few girls that need to be force-fed. Um, and I think they were a bit asleep. But of course the black girls (smiles)…. What can I say?
Who do you think is the best walker today?
I think the best walker today is Moses. He walked on water.
No girls?
They all walk the same these days.
You need to teach them a lesson, would you ever do a runway show?
I would do one myself if I was asked! But right now we're so busy filming that I don't have time. I have been missing in action.
Have you been going to a lot of shows or parties?
No I just started, I hosted last night at Macy's after arriving from Australia the same day so I am a little... (crosses eyes).
Your eyes didn't look crossed at all during the show.
I was just being professional.
SUBSCRIBE TO & FOLLOW LIFESTYLE
We're basically your best friend… with better taste. Learn more