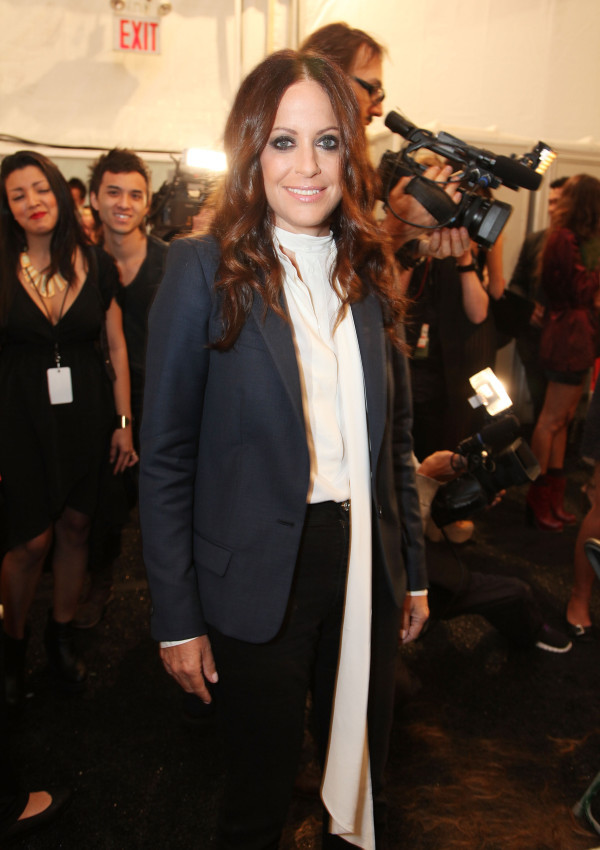 Jill Stuart's Spring 2012 show was star-studded to say the least. Not only did Jaime King, Emma Roberts and Harley Viera-Newton show up, the ladies were joined by the Mr. Kardashians: Scott Disick and Kris Humphries. Though their partners were nowhere in sight, the two stylish men made a splash when they entered the show. Even Disick and Humphries were upstaged by Stuart's collection, and after the show all we wanted to ask her about were those amazing heels!
We loved your shoes!
Aren't they fun?
So fun. What inspired the designs?
I wanted to have playful, whimsical you know to go with the collection and I wanted the shoes to have the same sensibility as the clothing.
Would you wear all of the heels?
Oh absolutely! I can't wait to have the Lip shoes.
What is your favorite piece in the collection?
I love the quilted dresses and I love the Organza layers of sorbet colors that come out at the end of the show. And the little suits.
You also have such a great front row of people who are always there and always wearing your clothes. Who in particular do you see wearing this collection?
Well Jaime King, I love her, and Emma Roberts. And just all the girls. The girls around the runway love to wear the clothes. So many celebrities that we dress really enjoy wearing the clothes.
Take a peek in our gallery below for our photos of Jill Stuart's new heels, the Kardashian men and our favorite looks from the collection:
SUBSCRIBE TO & FOLLOW LIFESTYLE
We're basically your best friend… with better taste. Learn more