Simon Doonan On Unconventional Fashion Flicks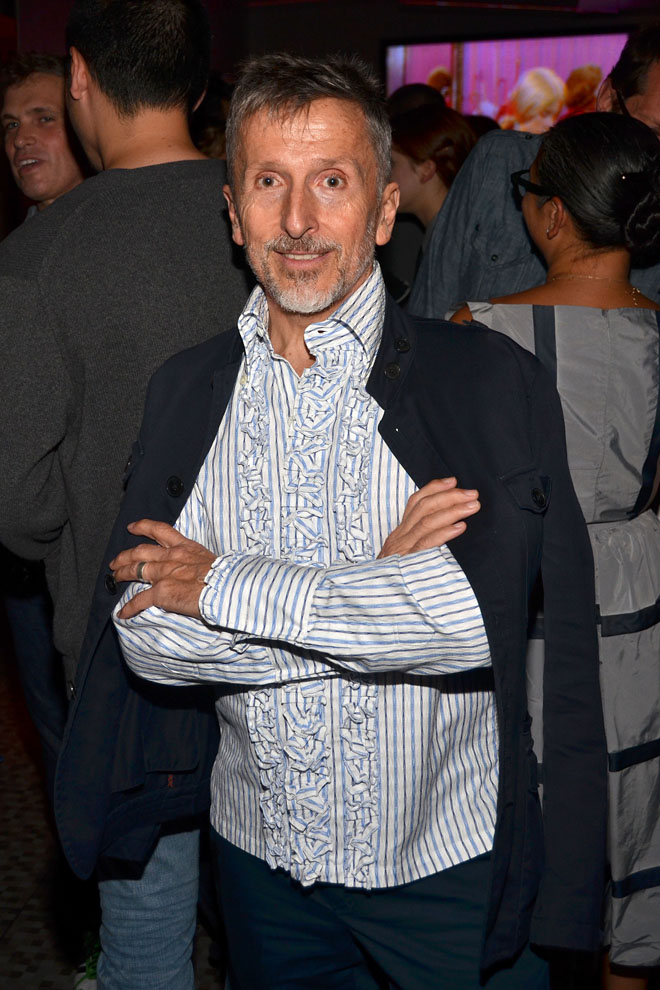 Patrick McMullan
Vanity Fair's three-day "Fashion in Film" program was feted last night at New York's Museum of Art and Design. Rather than kick off the series with a predictable Audrey Hepburn favorite, the event's featured screening was a somewhat more esoteric choice, William Klein's 1966 satire "Qui Êtes-Vous, Polly McGoo?". We caught up with co-curator Simon Doonan to discuss stylish cinema and the Barneys creative ambassador's New York Fashion Week agenda.
What was the curatorial process like for "Fashion in Film"?
I tried to pick movies that were inspirational. Most people think that fashion people are watching "Breakfast at Tiffanys" or "Funny Face", but they're not. They watch really freaky, insane, peculiar movies so they get inspired. Weird movies, bad movies, strange movies, unusual movies--that's where you get your inspiration. You don't get it from conventional movies.
What's your favorite film?
"Faster, pussycat! Kill! Kill!"
There have been a lot of great designer documentaries over the past few years -- "Lagerfeld Confidential" and "Valentino: the Last Emperor". Who else would be a good subject?
Unfortunately, we've run out of people. It's only the fashion impresarios, and there's only a few. Yves Saint Laurent is gone. Valentino was very generous in that movie. He was very open and he let people see everything. Ralph Lauren could do a movie like that, but he might be a little too reticent. To me, to open yourself up like that is very generous. Azzedine Alaia would be great, and Rei Kawakubo -- very extraordinary talents.
What shows are you excited about this season?
Proenza Schouler. I just went to Costello Tagliapietra. And Alexander Wang.
What trend do you wish would die?
Fashion isn't really about eliminating trends anymore. It's about self-expression. So, as long as you've got conviction, it doesn't matter if you're wearing Ed Hardy or Balenciaga.
What's your fashion week must-have?
A sense of humor.