Derek Lam Equates Fashion Designers to Professional Athletes
Only two hours before his Spring 2012 runway show at Lincoln Center, Derek Lam was comfortably sitting in a private lounge. Why wasn't he running around or throwing things at assistants? "I'm never nervous," Lam calmly stated. This kind of easy-going attitude has contributed to his success as a designer. Not only does he have his own line, Derek Lam, but he is the creative director for Tod's and has a diffusion line, 10 Crosby. "This is a marathon, it's not just a quick 100-yard relay. That's the thing about fashion, you can get caught up in that. We're doing it a few times a year and actually I'm in the long haul –- kind of like an athlete."
Although athletes are usually tired after a marathon, Lam's break after the show will be brief. Following the runway, "I usually go home and look at the video and see how things went. I'll take a nap and then have a dinner with everybody in my team." Then, it is off Parrot Cay in Turks and Caicos for a yoga retreat. "I've done yoga for like, 10 years. It's very calming and centers me, especially with the phonetic energy that consumes fashion. It's a great way to help me be in more focus and stay limber." Following Parrot Cay, it's off to Milan to show Tod's, but Lam acknowledges that it is important to take care of yourself, "As a designer, you really try to preserve your talent and your abilities because if you keep drawing yourself four times a year, twice a year, you're gonna lose the ability to do this for a long time. So I'm much happier, preparing mentally and physically. I'm not breaking any records here, but it's the kind of perspective I have. "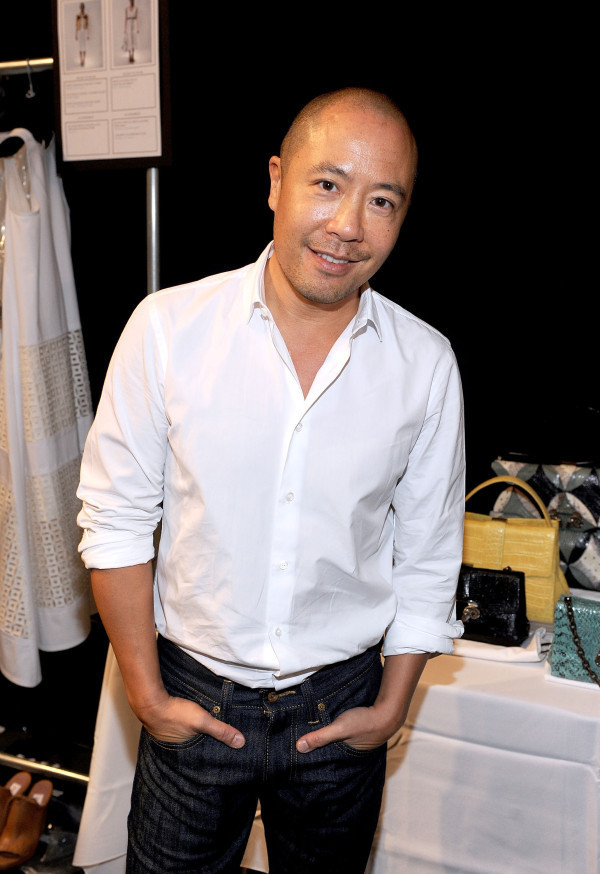 WireImage