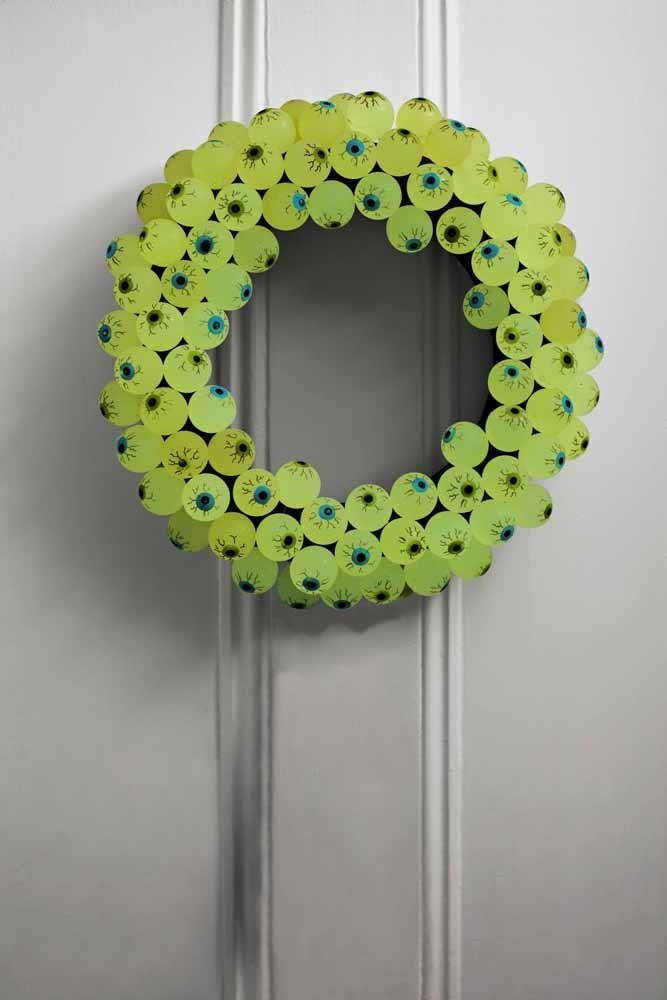 This wreath has a tendency to follow you wherever you walk in your home. And it's also one of the standout Halloween projects in the new issue of Country Living. I know what you're thinking: It's barely September and already I'm showing you a Halloween project. But think of it less as a reminder of time passing and more like an amusing heads-up. Or rather, eyes-up?
To make the wreath, you'll need a bunch of novelty glow-in-the-dark eyeball toys, a wreath form, pins and black streamers. First, wrap the wreath form in streamers (to create a barely-noticeable backdrop), then poke a hole in each ball using a pin. Next, insert the pin into the ball and then into the wreath form. Repeat until the form is filled out.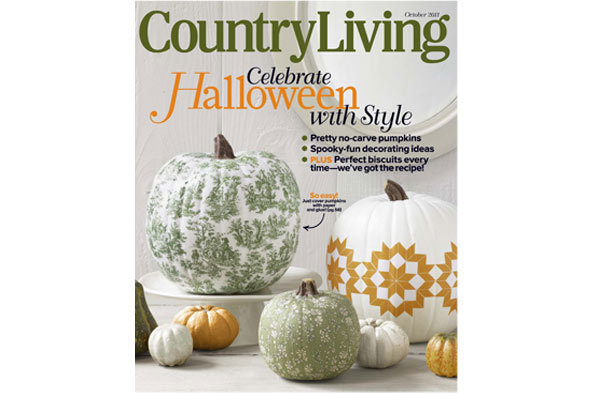 SUBSCRIBE AND FOLLOW
Get top stories and blog posts emailed to me each day. Newsletters may offer personalized content or advertisements.
Learn more