Celebrities have come and gone during this year's U.S. Open, but it was all about Jay-Z and Beyonce Monday in New York.
The happy couple was all smiles as they watched the final match between Novak Djokovic and Rafael Nadal. Djokovic came out on top, winning his first U.S. Open championship.
Jay-Z and Beyonce have been globetrotting since the singer announced her pregnancy at last month's VMAs in Los Angeles. They have since been spotted in Italy celebrating Beyonce's 30th -- where she showed off her growing baby bump -- and have are now back in New York.
PHOTO: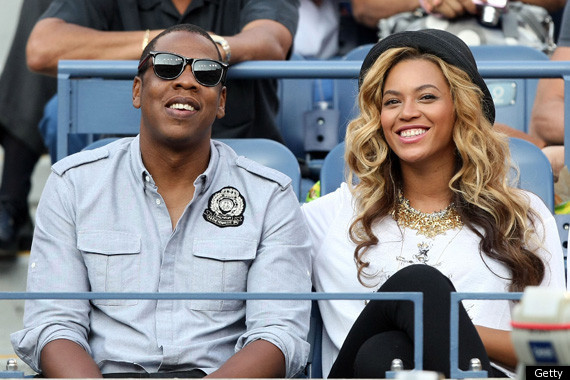 FOLLOW HUFFPOST