Jeremy Piven is taking good care of his three Emmys -- literally.
The "Entourage" actor was spotted in New York City this week walking his coveted awards around in a stroller and baby carrier.
So, what gives? Is he in some sort of denial about his HBO show coming to an end?
Fear not, he's just acting!
Piven was taking his three awards -- which he won for playing Ari Gold on "Entourage" on 2006, 2007 and 2008 -- on a stroll while filming a promo for this Sunday's 2011 Emmy Awards.
PHOTO: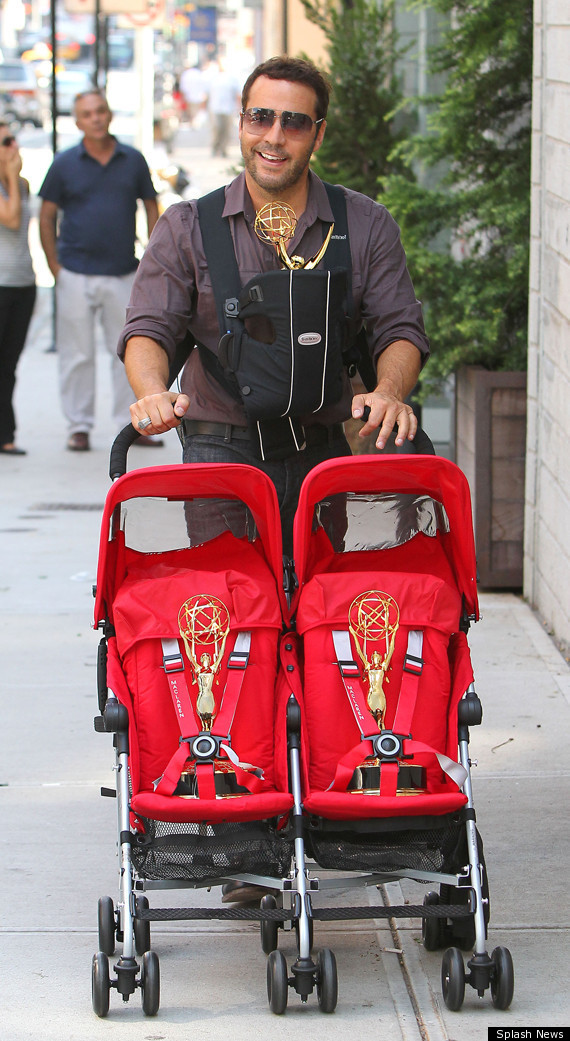 FOLLOW HUFFPOST