Justin Timberlake, Amanda Seyfried Pose Presidentially (PHOTOS)
Justin Timberlake and Amada Seyfried pose all presidentially in the October issue of W magazine, where they tear a page out of the tabloid headlines by recreating the current political landscape's scandals to dramatic effect. While the two outrageously photogenic stars speak with Lynn Hirschberg about all things theatrical, musical and political, we'll leave you with two choice quotes, excerpted below.
Timberlake on the audition process: "In films, I didn't crave the type of attention I had sort of stumbled into in my music career. And I do not audition well. I'm really not good at it. Early on, I did movies like 'Alpha Dog' and 'Black Snake Moan' because the directors didn't ask me to audition."
Seyfried on acting in sex scenes: "Sex scenes are great. A lot of my costars have been sexy guys my age, and so, why not? I'm not going to pretend it's not fun. Justin was great—he had come from doing 'Friends With Benefits,' where he basically had sex every day at work—and so it was easy for both of us."
For more of the interview, click through to W.
PHOTOS: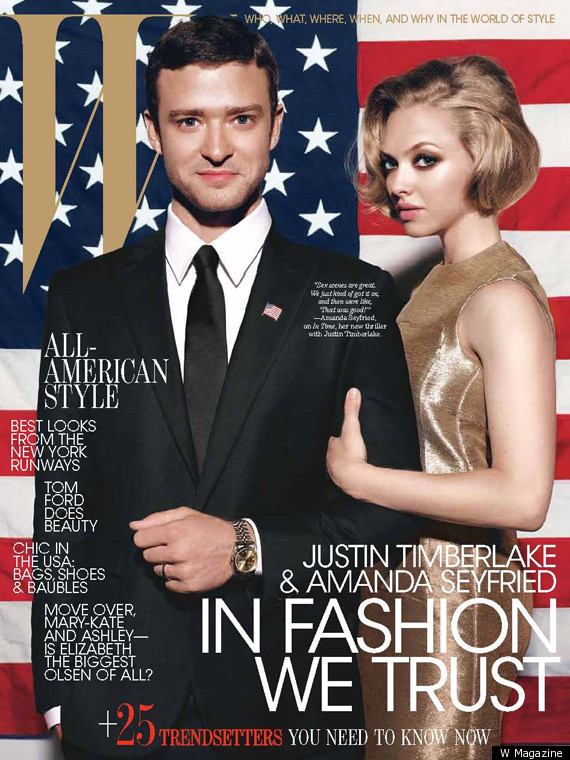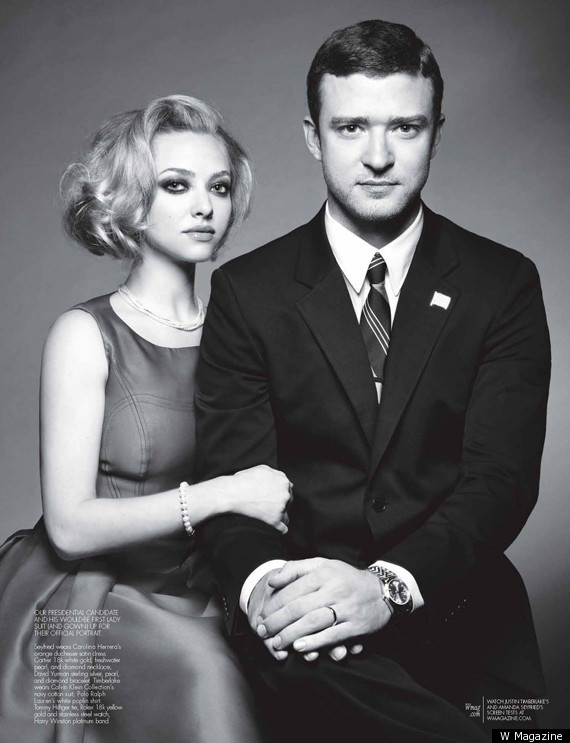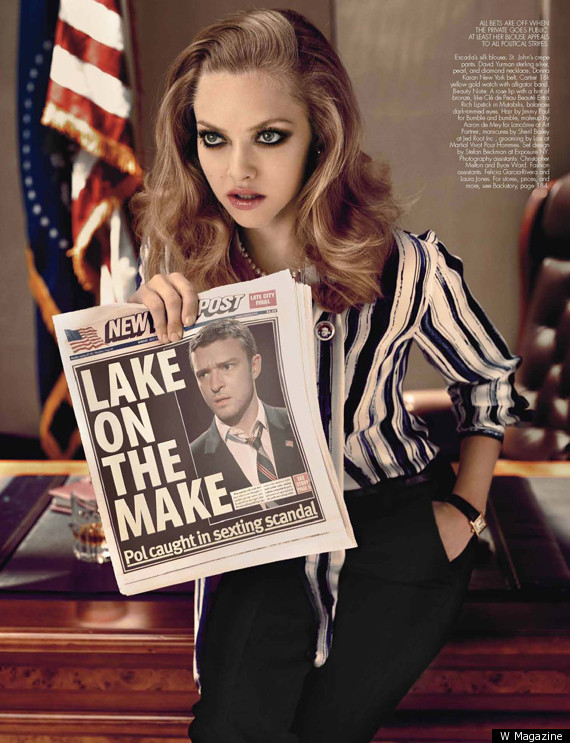 WATCH: