Kim Kardashian Carries Baby Mason In A Bag (PHOTO)
Kim Kardashian may not have a baby on the brain but she certainly has one in the bag. The newlywed was playing around with her adorable nephew, sister Kourtney's son Mason, and popped the little guy in her lux Goyard bag -- and Celebuzz has the exclusive pics.
Kardashian tweeted, "Look who crawled into my purse!" with a link to the photo.
Although we don't have any confirmation that Kardashian could be expecting her own little guy, check out these three reasons why the queen of the Kardashian clan could be eating for two -- she sure has her maternal instincts down, for one!
For more, click through to Celebuzz!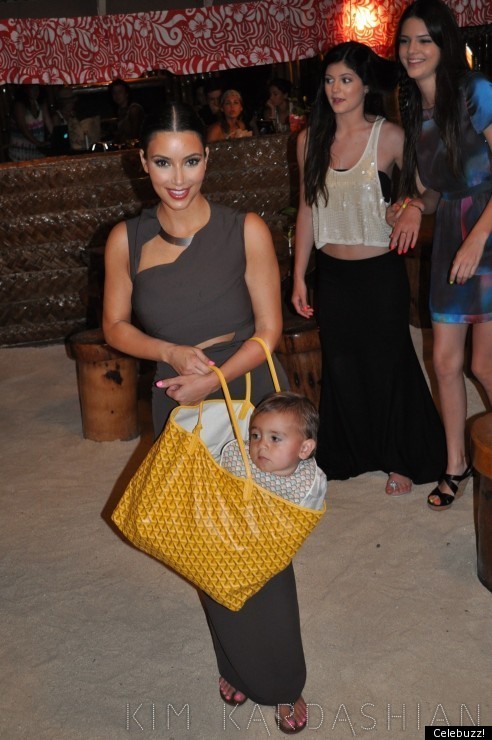 Check out even more cute photos of baby Mason:
Mighty Mason: King Of The Kardashians