Charles Scott Howard: The Miner Who Took On Big Coal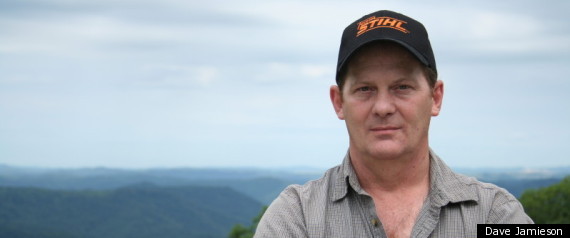 Four MSHA inspectors descended on the mine that day, according to court documents. Howard spoke openly with the inspectors in front of his managers, and they wound up issuing Cumberland River two citations for alleged safety violations. Although the MSHA hotline is anonymous, Howard owned up to the call so that suspicions wouldn't fall on any of his colleagues. He then filed a grievance against his superiors for failing to keep the escapeways clear.
Soon after that, Howard came to blows with a supervisor over ventilation problems at the mine. Miners need to hang ventilation curtains to keep the good air separated from the bad; not only is excessive coal dust dangerous to breathe, it can lead to an explosion. Howard felt the curtains weren't being hung as needed, and his supervisor wouldn't provide Howard with the mine's ventilation plans. Howard ended up filing a freedom of information request with the federal government to obtain the safety plans to his own mine, according to court documents. Management then reassigned Howard to a position where he had nothing to do -- "enforced idleness," as his lawyer alleged.
When the ventilation problem wasn't rectified, Howard filed another complaint with MSHA, detailing a number of safety issues at his mine. Inspectors again showed up at Cumberland River's Band Mill No. 2. The mine was given a citation for allegedly violating its own ventilation plans, according to court documents.
"Scott has paid a toll for all this, in terms of stress," said Oppegard. "Your boss doesn't like you. It's unsafe. You lodge a complaint and people dislike you even more. You have to look over your shoulder."
"Scott has to do everything by the book or he'll be disciplined," Oppegard went on. "Other miners aren't held to that standard."
In May of 2009, Howard was laid off.
He was let go as part of a mass layoff at the mine, according to court documents. Miners lost their jobs according to seniority. Howard was the most senior rank-and-file employee to get his walking papers, an MSHA investigator later said. He and Oppegard thought this highly coincidental. They filed a complaint with MSHA, and a judge considered the layoff suspicious enough to order Howard temporarily reinstated. The MSHA investigator later determined that Howard had been laid off "because of his role as a safety advocate." (The court case has not yet been resolved.)
After he was reinstated, Howard continued to make noise about the ventilation problems he saw, according to court documents.
For Howard, the ventilation issue is deeply personal. His grandfather suffered horribly from black lung disease -- a wretchedness caused by years of breathing in tiny coal dust particles -- and Howard himself was diagnosed with it years ago. A doctor told him it's advanced to somewhere between the first and second stages. Certain pockets of Southeastern Kentucky have been designated as black lung "hotspots," due to the rise in black lung diagnoses in these areas since the late 90's. As Howard says, "You don't wanna retire out and choke to death."
So when Howard felt the mine wasn't ventilated as needed, he saw to it that the mine wasn't producing coal.
Howard was assigned to drive the ram car, which hauls the coal from inside the mine to a conveyor belt that then carries it outside. Whenever he deemed the ventilation insufficient, Howard started blocking the roadway with his car to stop production, according to court documents. It was an exceptionally gutsy move, given that every minute a mine doesn't run coal is a minute the mining company doesn't make money. Howard was literally standing in the way of profits.
"You give me air," he'd say, "and I'll give you coal."
* * * * *
As a young man, Howard had no intention of going into the mines, until one day in the late 70s when he found himself short on cash and needing to support his mother. He went underground reluctantly, having seen how the work destroyed his maternal grandfather. A Kentucky coal miner who gave his career to the industry, "Pappo," as Howard knew him, lived the last 30 or so years of his life in physical misery, choking in bed throughout the night. Along with an awareness of mining's dangers, Pappo instilled in Howard an acute sense of righteousness, particularly as it relates to the workplace.
"My grandfather's theory was that an employer should treat his employees as if they were his children," Howard said. "If you work for someone you ought to appreciate them, but they ought to appreciate you back."
Howard eventually learned that the appreciation isn't always reciprocated. Working at a mine in Harlan County in the late 80's, Howard one day refused to bolt a mine ceiling with a machine he considered unsafe. His boss was displeased. "If you don't do what a boss says, then you don't work for me," Howard remembers the boss telling him.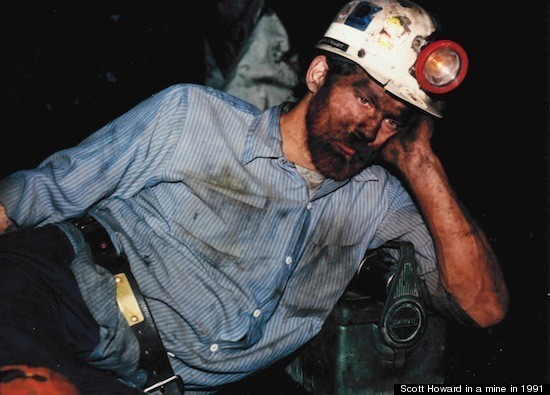 Howard reached out to Oppegard, who by then had earned a reputation as a lawyer fighting for miners' rights. They filed a complaint with MSHA. Howard soon realized he'd been labeled a troublemaker, and he was unable to find work elsewhere in Harlan County. Oppegard says the incident is one of only three instances of countywide blackballing that he's seen in Kentucky's mines during his law career.
But in Oppegard, Howard had found an attorney willing to back him in his countless brushes with management; in Howard, Oppegard had found a working miner who was willing to highlight the dangers of the job.
"He was fighting for the miners, so I decided I'd let people know they got rights," Howard said. "When I saw something wrong, I'd tell the boss."
Over the course of his journeyman's career, Howard has worked in more than forty mines, most of them south of Harlan and Letcher counties, and he and Oppegard have filed around 10 MSHA complaints with the help of Oppegard's colleagues, Stephen Sanders and Wes Addington of the Appalachian Citizens' Law Center, a public-interest law group in Whitesburg. Howard's career has coincided with the decline of unions in mining and other American industries, so he generally has no one but his lawyers behind him when he takes on his employer.
"Scott is extremely rare," says Celeste Monforton, a former MSHA official who's investigated the mining disasters at Sago and Upper Big Branch. "It takes a certain level of social consciousness to recognize the power struggle between a worker and an employer."
The mining community in Letcher County certainly recognizes the power struggle, as well as the risks Howard takes in entering it. Howard's wife, Susie, said she occasionally gets stopped at the supermarket by other miners' wives who quietly thank them for his latest spat.
"I've always backed him," said Susie, who used to work at a medical clinic that handled a lot of mining injuries. "I've seen too many injuries that probably could've been prevented."
"I've had coal miners say, 'He's got guts -- I wish I could do it, but financially I know what will happen to me,'" she went on. "As far as him being a whistleblower, I still have a hard time calling him that. But they've put a whistleblower tag on him. If he would've done this in the 70's or early 80's, he'd probably have done been dead. The operators would have made sure he couldn't blow a whistle or anything else."
"I've put one foot on a banana peel and my neck in a noose," said Scott, "but it's worth it when you do the right thing."
Subscribe to the HuffPost Hill newsletter!