Gerard Butler is looking lean these days, and Bauer Griffin has photos.
Gerard's weight has been known to fluctuate with his roles. A couple of years ago he admitted to Regis Philbin that he cleanses to lose weight after food binges.
"I'm internally cleansing," he said. "I have to do it every now and then because I'm not always the healthiest of guys...I don't drink anymore, I don't smoke anymore, I don't really have a life. So then I'll binge out and have burgers and fries and Coca-Colas and then I'll say 'I can't do that anymore, I have to cleanse.'"
Just a few months later, shirtless Gerard was photographed looking paunchy. Last month he took off his shirt to reveal perfect abs.
Here's one pic, see the rest here.
PHOTO: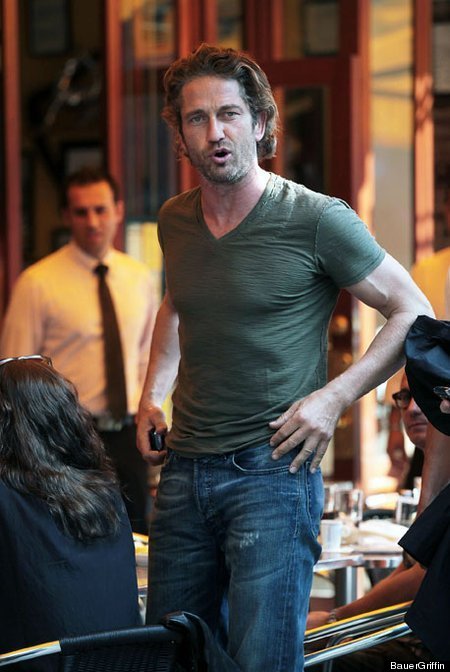 FOLLOW HUFFPOST