"It's a situation where Jon may be accepting of mediocre for his kids and working a regular job," Gosselin told Matt Lauer. "I want the best for my kids and the best opportunities in life... and this has provided that."
Her daytime comments rubbed some people the wrong way, and they took to twitter to address their frustrations. Now Gosselin is responding to some of the comments on her Twitter page, trying to backtrack her original "Today Show" statement -- yet, she only digs herself deeper into the hole.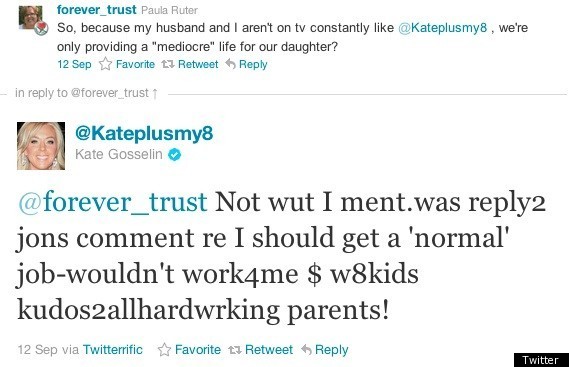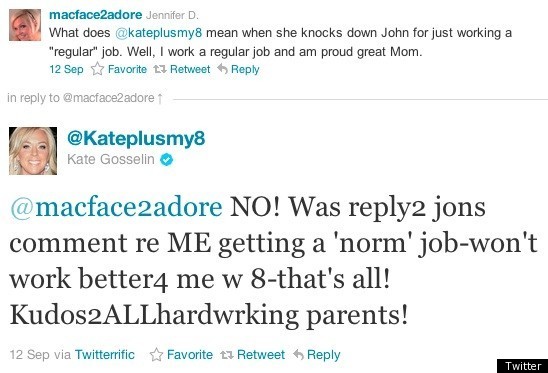 Somehow, we think this is a situation that #kudos2allhardwrkingparents can't fix. Would a "normal" job really kill you, Kate?
What do you think of Kate Gosselin's apology? Sincere or "mediocre?"
SUBSCRIBE AND FOLLOW
Get top stories and blog posts emailed to me each day. Newsletters may offer personalized content or advertisements.
Learn more