Beyonce Shows Off Baby Bump In Low Cut Top (PHOTOS)
How low can she go? Now that Beyonce is rocking the ultimate accessory -- a baby bump -- she doesn't seem at all shy about showing it off. At the launch of her clothing line, House Of Dereon By Beyonce And Tina Knowles, in London on Saturday, Beyonce took her bow on the runway wearing a black sequin suit -- cut so low you could see her baby bump!
Watch out Suri Cruise, we have a feeling that Beyonce and Jay-Z's baby-to-be may give you a run for your money as the most fashionable kid in town.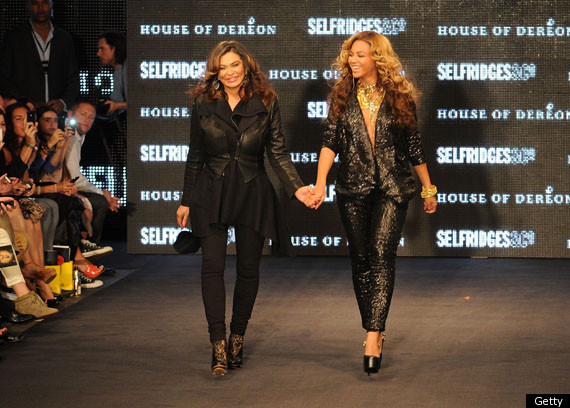 Check out more photos of Beyonce's fashionable baby bump:
Loading Slideshow
(Splash)

(Splash)

(Splash)

(Splash)

(Splash)

(Splash)

(Getty)

(Getty)

(Getty)

(Getty)

(Getty)

(Getty)

(Getty)

(Splash)

(Getty)

(Getty)

(Getty)

(Getty)

(Getty)

(Getty)

(Getty)

(Getty)

(Getty)

(Getty)

(Getty)

(Getty)

(Getty)

(Getty)