Zim & Zou's Paper Sculpture Revisits 1980s Design
With smart phones, tablets and every other essential gadget, it would seem that we're on track to outpace The Jetsons and other futuristic visions from the past. But in direct opposition to this pearly white, Apple-outfitted future, French design duo Zim & Zou's new project revisits the wonderfully clunky design of the 80's; see new tweaks on the designs that raised us from gameboys to walkmen in the slideshow below and on the 'Back To Basics' project's website.
All images courtesy of Zim & Zou.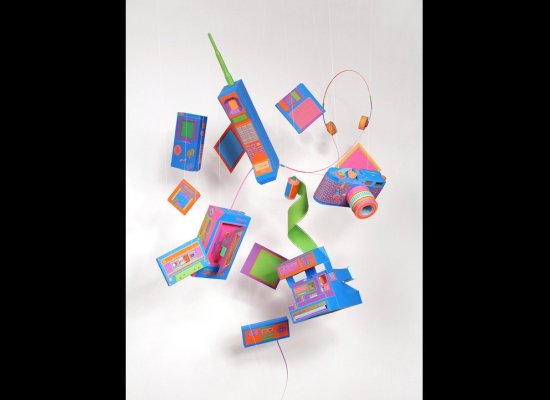 Total comments:
0
|
Post a Comment