'Don't Ask, Don't Tell' Repeal: Gay Military Spouses Still Won't Receive Equal Benefits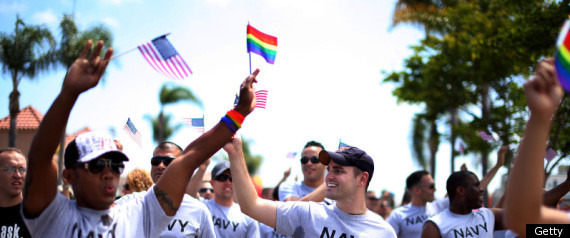 Mother Jones:
Don't Ask, Don't Tell is dead. But the fight for equality in the military is nowhere near finished. While the official end of DADT at midnight on Monday is a historic turning point, unresolved issues with the Defense of Marriage Act and military regulations mean that servicemembers and their partners in same-sex relationships will continue to suffer second-class treatment.
Read the whole story: Mother Jones
Subscribe to the HuffPost Hill newsletter!