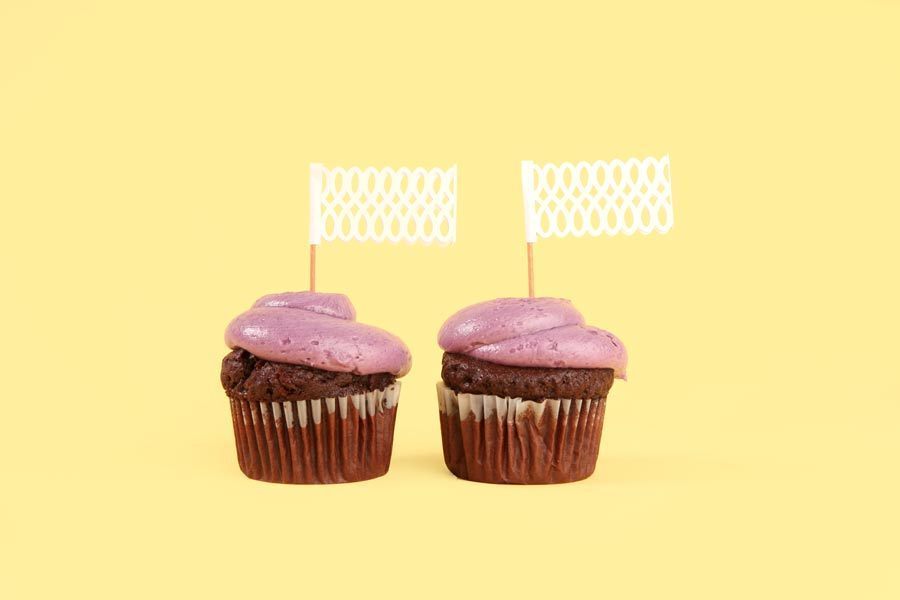 In Random Recast, we find other uses for ordinary things. This week, it's all about turning plain white paper into something a little more stylish. Such as...these adorable cupcake toppers.
To make them, you'll need a specialty paper punch—we used Martha Stewart's Deep Edge Punch in Double Loop Weave. Make two punches on a 1 1/2"-wide piece of paper, spacing the punches 1/8" apart. Next, apply a thin line of glue between the two punched designs. Place a toothpick on top of the glue, then fold the two punched-designs together, creating a flag. Cut away any excess paper.
Want more upcycling ideas for everyday items? Then check out...
Upcycle A Runner From...Toilet Paper Rolls?
Other Uses For White Paper: Spiky Ornament
Want another way to upcycle white paper into something special? Watch this...