Gwyneth Paltrow stepped onto the red carpet for the 2011 Emmy Awards Sunday evening, stunning the crowd in a sheer, black, midriff-revealing dress. Her super straight hair and glowing look were no accident though. The 38-year-old star took to her blog, Goop.com, to give a sneak peek into what it takes to get all glammed up for an award show.
Her Emmy prep spanned three different countries and started with a 7:00am workout in her hotel gym on Emmy day. Paltrow went for a little skin rejuvenation treatment following her stint in the gym and began hair and makeup at 2:00pm. By 3:15pm the finishing touches were complete and the blonde bombshell was in her car on her way to the red carpet.
Check out some of her own personal photos from Emmy day below, and for more things Gwyneth, head over to Goop.com.
PHOTOS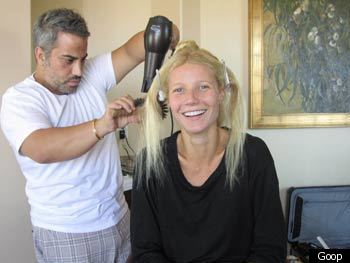 Gwyneth and David Babaii choose some straight locks for her Emmy look.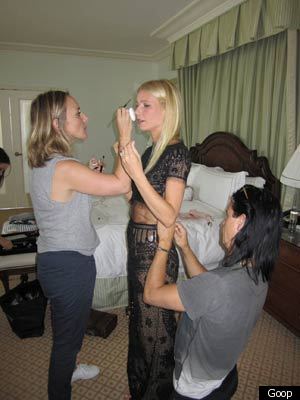 Multitasking! Makeup artist Kate Lee gets Gwyneth ready while she is getting dressed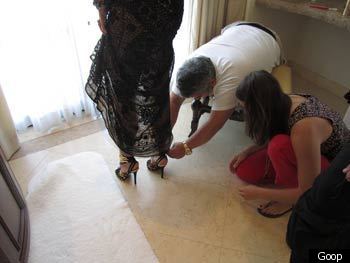 Finishing touches!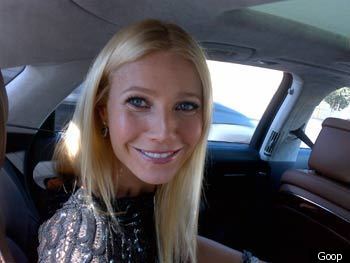 And away we go!
Check out some more Emmy photos below!