Google Product Search 'Shopping' Page Gets Flashy Redesign
Google's shopping site has purchased a whole new wardrobe.
Google Product Search, the Internet giant's online shopping portal for clothes and consumer products, has gone through a major redesign. According to the Google Commerce blog, the new look is "designed to inspire and facilitate easy, enjoyable browsing and shopping." The old page was a simple product search, mirroring the barebones look of the main Google search page (image via the Internet Archive Wayback Machine):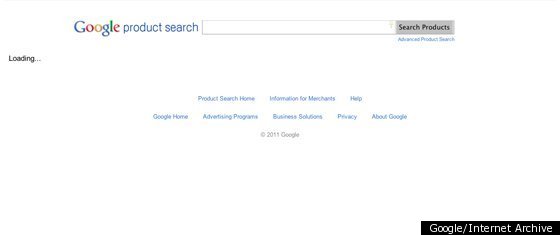 Now, the landing page is quite visual: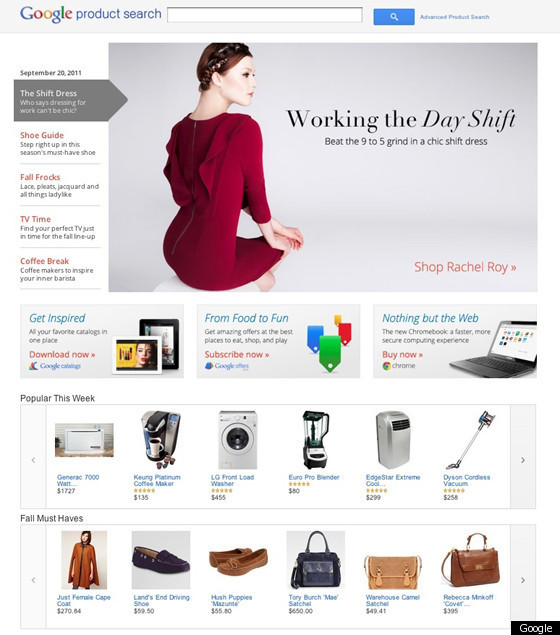 Other updates to the Google shopping experience include larger product images when searching and a new feature that allows shoppers to scan through items that look similar to articles of clothing they like, a sort of Pandora for clothes shopping.
The redesign was headed up by the team behind the now-shuttered Like.com, the popular shopping site with the "Visual Search" that Google purchased in August 2010. Former Like co-founder and current member of the Google Commerce team Burak Gokturk explained in a blog post that Google will also be shuttering Boutiques.com, a shopping site that Gokturk helped Google launch in 2010.
"If you're a user of Boutiques.com and other Like.com websites, you'll soon receive an email with instructions for saving your data before those websites are transitioned on October 14," wrote Gokturk.
Google has been busy this week, rolling out updates to its Gmail for mobile and Google+, all while defending itself against antitrust allegations in Washington D.C.and co-hosting a much-watched debate for GOP presidential nominees with Fox News in Orlando.
You can read full details of the Google Product Search redesign at the Google Retail Blog, or try it for yourself at the Google Product Search homepage.