Nolan Brewster Concussion: Texas Player Quits Football Due To Post-Concussion Problems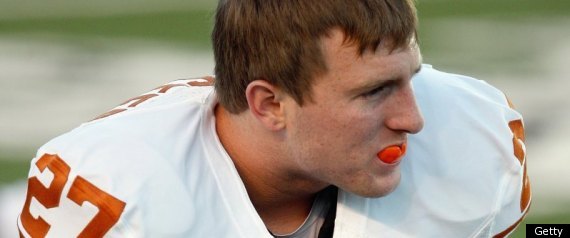 AUSTIN, Texas -- Texas junior safety Nolan Brewster is quitting football because of concussions and post-traumatic migraine headaches.
Brewster has a history of concussions and migraines dating back to high school. He suffered a severe concussions in No. 17 Texas' win over UCLA on Sept. 17.
Brewster had played in all three games this season for the Longhorns (3-0) at safety and on special teams. Athletic trainer Kenny Boyd says recent tests prompted officials to advise Brewster not to play any more.
Brewster is the son of former Minnesota head coach and Longhorns assistant Tim Brewster.
Last season, former Longhorns running back Tre' Newton gave up football because of recurring concussions.
Copyright 2013 The Local Paper. All rights reserved. This material may not be published, broadcast, rewritten or redistributed.