Lindsay Lohan Gets Back To Work In Philipp Plein Photoshoot (PHOTOS)
She may have had a rough onset to starting over (jail, house arrest, public humiliation), but it looks like Lindsay Lohan is getting back on her feet -- and is rocking some pretty killer heels in the process. The actress recently got her pout on near Como, Italy where she was striking a pose for designer Philipp Plein's Spring/Summer 2012 collection.
Lohan looked quite patriotic as she sported candy apple red shorts and jacket and an American flag inspired bag. Way to represent, Lindsay!
Check out on-set pics from Lohan's photoshoot below: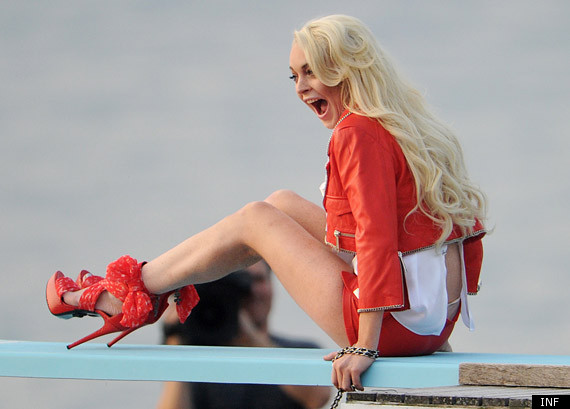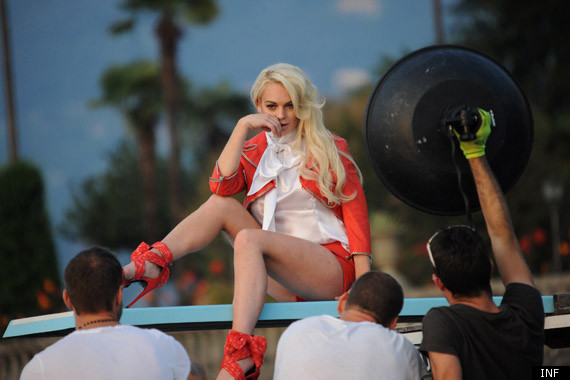 Check out these other celebs who are hard at work at their day jobs: