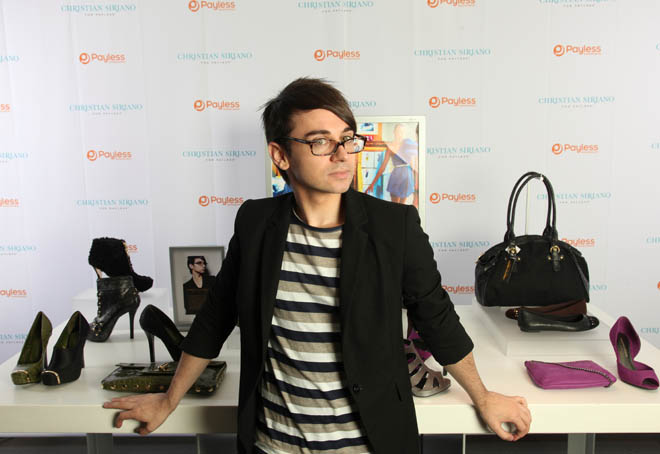 "I love the fantasy and dream of a designer collection, but I also love the reality of fashion -- and that people really aspire to have style," says Christian Siriano. And happily, Siriano has a hand in both. In addition to designing his acclaimed ready-to-wear line, and dressing celebrities like Heidi Klum for the red carpet, the "Project Runway" alum has collaborated with Payless on an affordable line of shoes and accessories since 2009. We caught up with Siriano to discuss fierce footwear, reality TV and the natural humor of fashion parlance.
In addition to your Christian Siriano for Payless Gold line, you're launching a second, expanded Payless collection for fall. What was your inspiration?
The Gold collection was inspired more by the actual story of what we were thinking of for the season. But this new one was like, "We have to have a great flat for her." "We have to have a fun, cool evening shoe that she can wear day to evening and be cute and sassy, but still wearable." We had to have a great boot. And, I wanted a gladiator-type sandal that was something you could run around in. So, it was really your different stages of dressing. Same goes with the bags. It was like, "What is she carrying to work; what is she carrying for evening?" You have to think about all those things, which not every designer brand has to think of, and in that way it's a challenge, but an exciting challenge.
You spawned some choice catchphrases when you were on "Project Runway." Any sayings you're partial to these days?
At the end of the day, if someone is capturing any designer in their habitat talking about clothes, the descriptive words are just funny. I mean, can you imagine Michael Kors in his office all day long? There would be so many catchphrases coming out of that office. I'm sure if you filmed me again, there would be lots of stupid things that we say all the time, but nothing too specific.
You've designed for a lot of celebrities. Who's your dream client?
I'm a huge Drew Barrymore fan, and always have been, and I think she's quite quirky and cool, so I'm really into her. We sent pieces to Tina Fey recently and that would be really cool. It's a long laundry list.
In addition to Heidi Klum, you dressed "Modern Family" star Sarah Hyland for the Emmys this year. What was she like?
She really had a moment, which is fabulous and exciting for her. She's actually 20 years old. She just looks very young. So I think, on a personal level, she feels like "I'm a young actress; I'm not a child actress." In that way, she needed to really look beautiful and have a moment, and people will hopefully realize that she's not 15. She's the coolest girl. She grew up in New York. She's kind of a badass. I love her.
How would you describe your personal style?
Well, I have an obsession with bags and shoes. I like to be casual and cute and comfortable in skinny jeans and a great T-shirt, which I think is easy. And in the winter I love a fabulous coat -- a beautiful trench or a cashmere coat.
A model took a tumble on your fall 2011 runway. Any advice for walking in heels?
No specific wisdom. But all the girls in my office are very good at walking in heels, so that's exciting. After that show when a girl fell -- and it happens everyday -- but it's interesting because I'm, like, "The girls in my office wear those shoes all day long and they don't fall." I think that's why the Payless shoes are really great, because there's such a difference in height that you really can wear them, which is so important.
Would you consider doing another reality series?
I like docu-series. I like the idea of following a brand or following a designer in what they're doing. When I did my special for Bravo ["Christian Siriano: Having a Moment"], I thought that was a great taste, because it was just an hour to see what really happens after something like "Project Runway." People are so judgmental and they're like, "Oh, he isn't doing anything," or "What did they do?" And in that way, it's nice to show people that there are so many things out there that designers work on. But I don't think every fashion reality-based TV show makes sense and should be shown.
What's one trend you love?
People are wearing flat, patent-leather oxfords for evening, and I think that's kind of a cool trend.
What's one trend you wish would die?
I don't think I've ever hated a specific trend. My biggest thing is underdressing. I think, with fashion being so out there and so accessible, you should feel good about yourself and look good.
Do you have any fashion regrets?
I had the craziest haircut for so long, and it was so ugly. And I've worn some weird things that were not cute. But no regrets. I think that's how you evolve.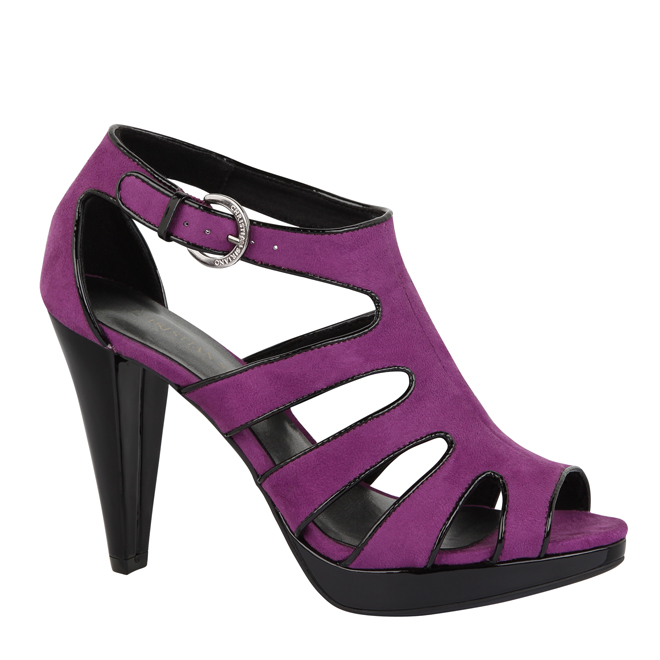 SUBSCRIBE TO & FOLLOW LIFESTYLE
We're basically your best friend… with better taste. Learn more