Dennis Dodson Accepted Food, Money From Elderly Woman Before Raping Her, Prosecutors Say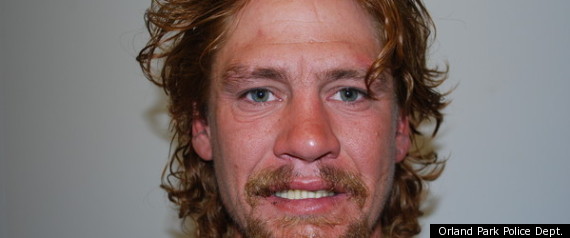 An 83-year-old woman who was sexually assaulted in Orland Park Friday night had been giving food and money to the homeless man suspected in the attack, and was trying to arrange housing for him when the incident occurred, prosecutors said this week.
Dennis Dodson, 34, was arrested Friday and charged with aggravated criminal sexual assault, Orland Park Patch reports. He is being held on $1.5 million bond and a preliminary hearing has been set for Oct. 14.
Prosecutors say Dodson lived in a wooded area behind The Home Depot on 159th St., and the victim met him last Thursday while taking a shortcut behind the store from a nearby bank, the Chicago Sun-Times reports. That day, the victim gave Dodson $5 and some food, returning later with another $10, some crackers, and a promise to help him find a place to stay. That night she called the Salvation Army and her church to arrange housing for Dodson.
Urged by her church and the Salvation Army have police check on the man, the woman returned Friday to tell Dodson that police would be coming to check on him, according to the Sun-Times. Dodson, who was lying on the ground with beer cans around him according to court records, became agitated and grabbed the victim by her shoulders, forcing her to the ground and sexually assaulting her before fleeing the scene on a bicycle.
The woman crawled home and called the police, and was taken to Hazel Crest, where she was treated for bruises and scrapes on her back as well as internal injuries.
Watch neighborhood residents respond to initial coverage of the incident: