Bank Of America Plans To Charge Monthly $5 Debit Card Usage Fee [UPDATE]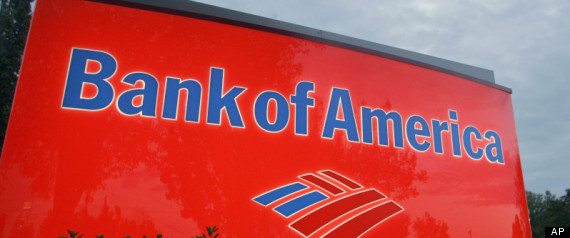 Bank of America will charge customers $5 per month to use their debit card starting in early 2012, according to Dow Jones Newswires.
The fee will apply to customers who use their debit card to make any purchases during the month, but won't apply to those who only use it for ATM transactions, according to the report. Debit card use is on the rise, according to Digital Transactions. Signature debit card transactions jumped by almost 10 percent between April 2010 and April 2011, the website reported.
(This piece has been updated to include Senator Durbin's comments.)
The Bank of America charge is the latest in a slew of fees big banks are adding to checking accounts and debit cards. JPMorgan Chase tested charging a $5 ATM fee for non-network customers in Illinois in July, a plan they ultimately abandoned. Citigroup announced earlier this month that it would charge customers a $10 monthly fee if their account had a balance below $1,500
The added fees are an effort to generate revenue that bank officials expect they will lose as a result of recent regulations -- passed through the Dodd-Frank Act -- that curb overdraft and other fees, according to the Detroit Free Press.
A banking industry group told the Free Press in May that creating or charging fees is one of the few ways banks can recoup revenue lost through through the new rules. One of these laws, a Federal Reserve regulation that puts a cap on debit-card swipe fees, will take effect next month, according to Bloomberg. The Huffington Post reported
"The economics of offering a debit card have changed," Bank of America spokeswoman Anne Pace told Reuters Thursday.
In the past, other banks have explicitly tied legislation meant to curb anti-competitive aspects of bank fees to reduced rewards for customers.
"Congress recently enacted a new law known as the Durbin Amendment that significantly impacts debit cards," reads a Chase letter to customers. "As a result of this law, we will be changing our debit rewards program. After July 21, 2011 you will no longer earn Disney Dream Reward Dollars when you use your Disney Rewards Debit Card."
U.S. Senator Dick Durbin (D-IL), who sponsored the swipe fee amendment, released the following statement today in response to Bank of America's decision:
"It seems that old habits die hard for Bank of America. After years of raking in excess profits off an unfair and anti-competitive interchange system, Bank of America is trying to find new ways to pad their profits by sticking it to its customers. It's overt, unfair and I hope their customers have the final say."

"Earlier this year the Federal Reserve determined that the interchange fees Visa and MasterCard fix for big banks grossly exceed the cost of processing a debit card transaction by some 400%. These hidden fees were designed to boost big-bank profits by charging small businesses and merchants every time a debit card was swiped. And profit they did. Bank of America hauls in billions in debit interchange each year."

"Thankfully, on October 1st that flawed system will be replaced by a more transparent and competitive market. Swipe fee regulation will still allow banks to cover the actual costs of debit transactions but will rein in the banks' excessive profit-taking. Small business and merchants will benefit from fee relief and consumers will benefit from lower prices. And banks that try to make up their excess profits off the backs of their customers will finally learn how a competitive market works."
Subscribe to the HuffPost Money newsletter!