Before the Emmy, before her career-making role in "Bridesmaids," and even before her run in "Gilmore Girls," Melissa McCarthy was making people laugh with the famed improv troup, The Groundlings (and you can see photographic proof by clicking here). Having joined the group after moving to LA, she developed a number of signature characters, including Marbles, a brilliant, wild-eyed madwoman.
Speaking to The Hollywood Reporter, McCarthy said that it was that character that she tried to channel during her audition for "Bridesmaids" -- to horrifying results. Or so she thought.
Wearing dockers and channeling an eccentric yet self-assured hurricane in the reading, she immediately regretted the decision. "The whole ride home, I was like, 'God, you get one shot, and you go in and you act weird,'" she told THR. "I was like, 'You idiot, you idiot.'"
Fortunately, the film's director, Paul Fieg, didn't see it that way.
"My jaw hit the ground," he remembered. "I remember watching the first time, and we almost couldn't laugh because we were like: 'Oh my God. What is she doing? This is amazing.'"
PHOTO: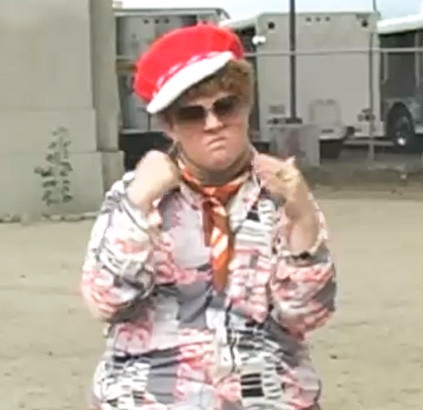 FOLLOW HUFFPOST