Family Vacations In Virginia: A Huffington Post Travel Guide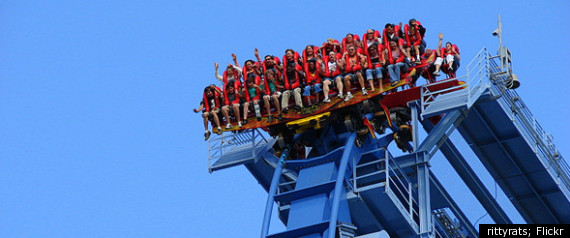 Family vacations in Virginia can be rewarding experiences or absolute disasters -- it all depends on pre-trip homework. To make planning easier, we've done all the preparation. As part of a Huffington Post Travel series on traveling with children, here are answers to some frequently asked questions about Virginia family vacations.
Busch Gardens, Williamsburg
Not only does
Busch Gardens
boast some of the fastest and wildest roller coasters on the East Coast -- including three of the top 10 steel coasters in the United States as voted by "Theme Park Magazine" -- it has also won the National Amusement Park Historical Association's World's Most Beautiful Theme Park award for 21 years in a row. Busch Gardens also offers attractions that are suitable for all ages and thrill levels, including those who prefer quieter rides.
Address: One Busch Gardens Blvd., Williamsburg, VA 23187
Phone: 800-343-7946
Hours: The park's closing hours vary from as early as 6 p.m. to 11 p.m., but it generally opens at 10 a.m. Busch Gardens closes during the week starting after Labor Day, then closes completely after Halloween, except for a period of time at night during the Christmas holiday season. It typically re-opens in March around spring break. Check with the park before visiting for the exact hours of operation during your visit.
Price: Children under 2, free; children 3 to 9, $53.99; regular admission, $63.99
Arlington National Cemetery
While a cemetery might seem like an unusual must-see attraction, visiting
Arlington National Cemetery
is a very moving experience. On the solemn grounds, you will find a number of memorials, including the Eternal Flame of the Kennedys. If you can, try to witness the changing of the guard at the Tomb of the Unknown Soldier, which occurs on the hour from Oct. 1 to Mar. 31, and every half hour during the period of April 1 through Sept. 30. You can also pick up the Washington D.C. Tourmobile at this location and take it into the city after taking its tour of the cemetery grounds.
Address: Arlington National Cemetery, Arlington, VA 22211
Phone: 703-607-8585
Hours: Open year-round at 8 a.m. From April 1 to Sept. 30, Arlington National Cemetery closes at 7 p.m. The rest of the year it closes at 5 p.m.
Price: Admission is free, but there is a fee for parking.
Virginia Beach
With a three-mile boardwalk loaded with attractions and dining options and a summer-long festival known as
Beach Street USA
,
Virginia Beach
has much to offer guests of all ages. Of course, if you just want to relax on the sand and splash around in the ocean, Virginia Beach has wide clean sands and warm summer water temperatures that are perfect for that, as well.
Address: Virginia Beach, Virginia
Phone: N/A
Hours: Open year-round
Price: Free
Colonial Williamsburg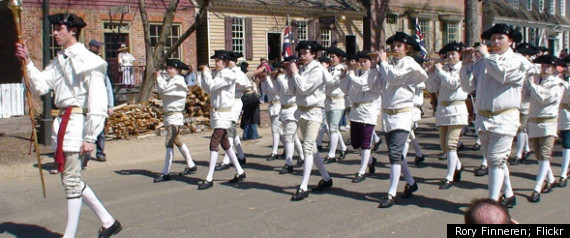 Colonial Williamsburg is a living museum. On its streets, you will walk among and interact with costumed reenactors, while learning what it was like to live during America's colonial period. The beauty of Colonial Williamsburg is the way it is able to bring history alive and make it more interesting than just reading about it in a textbook.
Address: 101A Visitor Center Drive, Williamsburg, VA 23185
Phone: 800-HISTORY
Hours: Colonial Williamsburg is open 365 days a year, generally from 9 a.m. to 5 p.m., but check the website for any changes.
Price: Admission to the grounds is free. Tickets to enter the historic buildings: children under 6, free; children 6 to 17, $18.95; adults, $37.95. Discounts are available if you order online.
Virginia Aquarium & Marine Science Center
Visitors to the
Virginia Aquarium & Marine Science Center
can enjoy viewing a number of interesting exhibits, including sea turtles, sharks and sea lions. For a hands-on experience, the aquarium also has a touch tank with creatures that can be found in the nearby Chesapeake Bay. The Virginia Aquarium & Marine Science Center also offers several boat excursions on which guests can see the local aquatic animal and plant life up close and personal.
Address: 717 General Booth Blvd., Virginia Beach, VA 23451
Phone: 757-385-3474
Hours: Open every day from 9 a.m. to 6 p.m., except for Thanksgiving and Christmas Day.
Price: Children under 3, free; children 3 to 11, $15; adult, $21; senior, $20.
Pony Penning Day, Chincoteague Island
Every year, the
wild ponies
on Assateague Island are rounded up by the Chincoteague Volunteer Fire Company and then made to swim across a channel to Chincoteague, where some of the foals are auctioned off to the highest bidder. The roundup, which was made famous in the book, "Misty of Chincoteague," brings in thousands of spectators every year and is a must-see for anyone who loves the novel or loves horses.
Address: 6733 Maddox Boulevard, Chincoteague Island, VA 23336
Phone: Chincoteague Chamber of Commerce: 757-336-2776
Hours: The swim is held annually on the last Wednesday in July at slack tide.
Price: Free
George Washington's Mount Vernon Estate and Gardens
Mount Vernon, which was George Washington's home, gives visitors a fascinating glimpse into the daily life of our first president. The captivating house tour guides visitors through the beautiful, extensive grounds, which are set on the banks of the Potomac River.
Address: 3200 Mount Vernon Memorial Hwy., Mount Vernon, VA 22309
Phone: 703-780-2000
Hours: Open 365 days. The hours are from April through August, 8 a.m. to 5 p.m.; March, September and October, 9 a.m. to 5 p.m.; November through February, 9 a.m. to 4 p.m.
Price: Children under 6, free; children 6 to 11, $7; adults, $15; seniors (62 and up), $14.

What's your favorite vacation spot in Virginia?
Check out more FAMILY TRAVEL GUIDES.

Lead photo: Rory Finneren; Flickr
Mid photo: rittyrats; Flickr