The princess, who is a former Olympic swimmer, should find much to like in Akris's Spring 2012 showing. The Telegraph described the collection as "Monaco-themed", but Charlene told the newspaper that some of the dresses would be too revealing. "There are certain protocols, and obviously I wouldn't show too much - it [Monaco] is a Catholic country," Charlene said.
Yet how could you ever live a fairly normal life now you are a Grimaldi princess? "I will," she said with slow and deliberate emphasis, then paused and added: "Do it my way. I think for anyone living in a new country and adapting to a new lifestyle, it's a different role. I was an Olympic swimmer, I lived in a swimsuit, I lived on tour."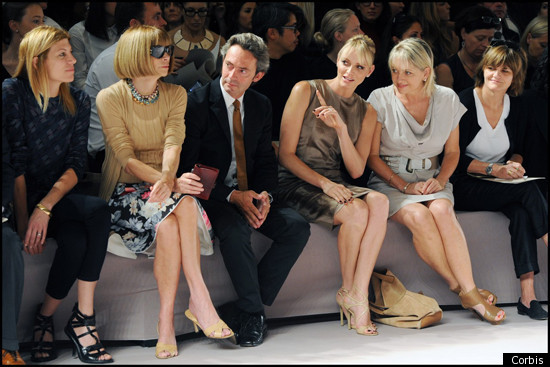 SUBSCRIBE AND FOLLOW
Get top stories and blog posts emailed to me each day. Newsletters may offer personalized content or advertisements.
Learn more