There has been some buzz about Princess Charlene's recent appearances -- or rather, lack thereof.
The Monaco royal had been seen several times throughout the summer after her wedding to Prince Albert II, but lately the prince had been hobnobbing without his wife by his side (and, on occasion, with decidedly un-royal looking sing Beth Hart on his arm).
But Princess Charlene stepped out on her own on Sunday, sitting front row at Akris just seats away from Anna Wintour. The Swiss label is a favorite of Princess Charlene, who wore a dove gray Akris jacket to Prince William and Kate Middleton's wedding as well as a fuchsia Akris gown at August's Red Cross Ball.
The princess, who is a former Olympic swimmer, should find much to like in Akris's Spring 2012 showing. The Telegraph described the collection as "Monaco-themed", but Charlene told the newspaper that some of the dresses would be too revealing. "There are certain protocols, and obviously I wouldn't show too much - it [Monaco] is a Catholic country," Charlene said.
It's just part of adjusting to royal life. Wrote the Telegraph:
Yet how could you ever live a fairly normal life now you are a Grimaldi princess? "I will," she said with slow and deliberate emphasis, then paused and added: "Do it my way. I think for anyone living in a new country and adapting to a new lifestyle, it's a different role. I was an Olympic swimmer, I lived in a swimsuit, I lived on tour."
See photos of the Akris show below and read more at Telegraph.co.uk.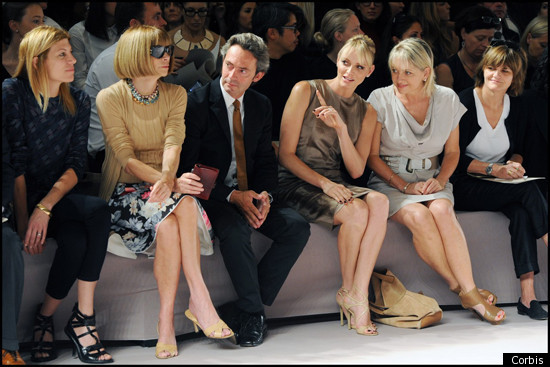 FOLLOW HUFFPOST