Angela Rypien, daughter of former Washington Redskins quarterback and Super Bowl XXVI MVP Mark Rypien, made her debut in the Lingerie Football League on Friday night and much like her father, she dominated right from the start. (SCROLL DOWN FOR PHOTOS)
Angela showed off her skills -- as well as her physique -- as she led the Seattle Mist to a lopsided 42-8 victory over the Green Bay Chill. The LFL rookie threw three touchdown passes and even delivered a cheap shot to a defender after getting taken down, although she was penalized for it.
Her father also started his football career on a high note, making the Pro Bowl in his first year as the starting quarterback in D.C. In 1991, Rypien threw for 3,564 passing yards and 28 touchdowns, leading the Redskins to a Super Bowl victory over the Buffalo Bills.
Although the LFL certainly has earned its share of critics both for its premise and its practices, there is no doubt that Angela and her peers are showing that cheerleading isn't the only option for daughters of male sports figures.
WATCH VIDEO AT THE TOP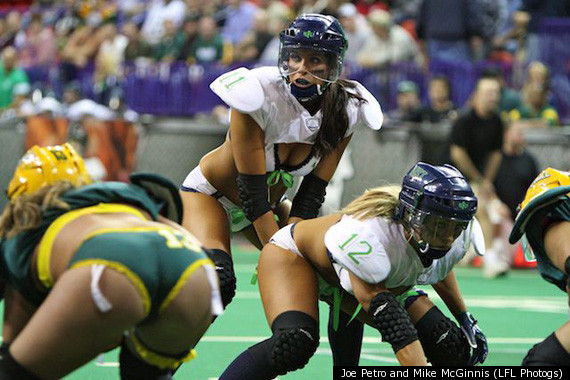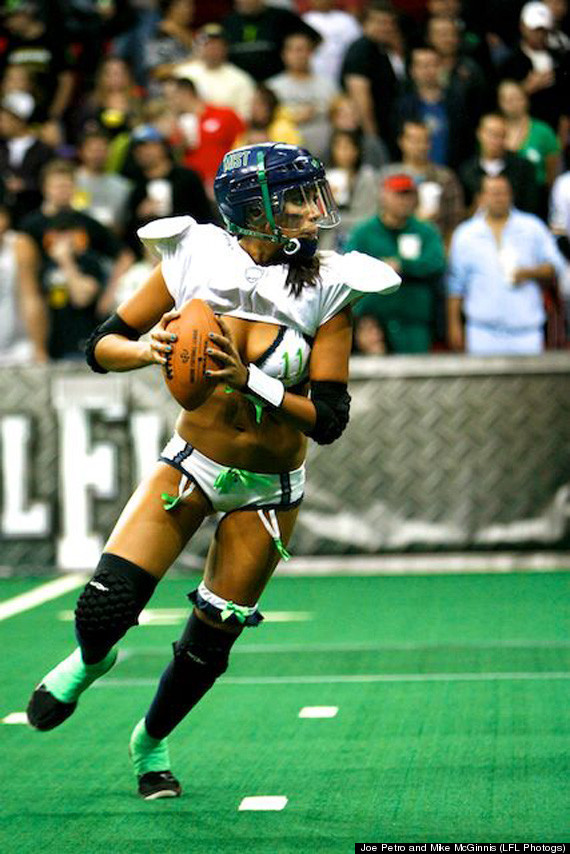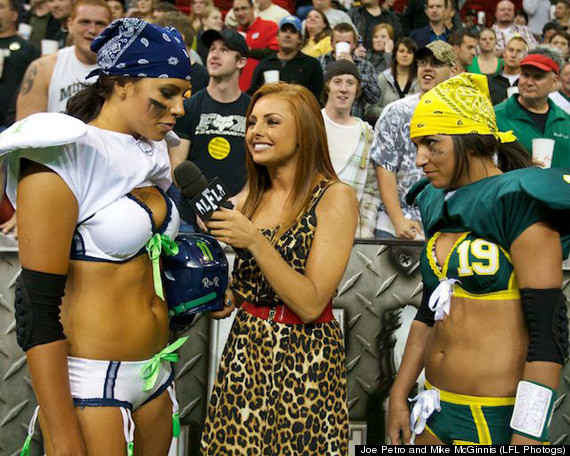 CORRECTION: A previous version of this article stated that Mark Rypien was MVP of Super Bowl XXII. He was MVP of Super Bowl XXVI.