Take a look at how far your social circle spreads across the globe with Get Friend Map, a Facebook app that will build a customized map displaying your friendships across the globe.
The Facebook app isn't new -- according to its Facebook page it dates at least as far back as August -- but judging from the way it has taken over our Facebook news feeds, it's new to many and quickly gaining traction with users eager to map out their friend connections.
To try the app for yourself, go to the Get Friend Map page, click "Go to App," then approve the app, which asks to access your profile information photos, and your friends' location, among other details. The app appears to be legit -- even Facebook's own Vadim Lavrusik gave it a whirl -- but users should always be on guard for spammy or malicious apps that might misuse their personal information.
Below, check out an example of what the Get Friend Map friendship map looks like once it's been created.
LOOK: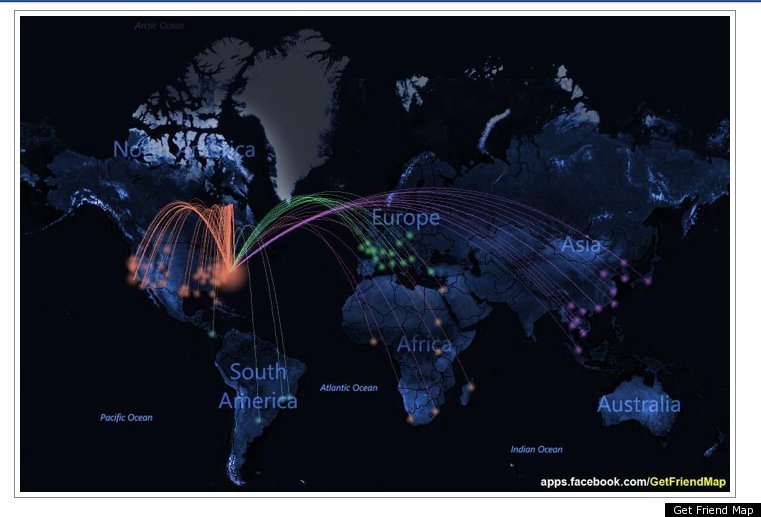 WATCH: