EXCLUSIVE: Kellan Lutz Is Ripped In 'Immortals' Photo
If you thought Kellan Lutz was a man of steel without a suit of armor on, you should see him now. In this exclusive photo from the forthcoming epic flick "Immortals," Lutz looks every part of an ancient Greek warrior. Alongside Henry Cavill, Mickey Rourke and Freida Pinto, Lutz stars in the 3-D action odyssey as Poseidon, god of the sea.
Although you'll have to wait until November 11 to catch "Immortals" in theaters, check out this exclusive photo of Lutz in action.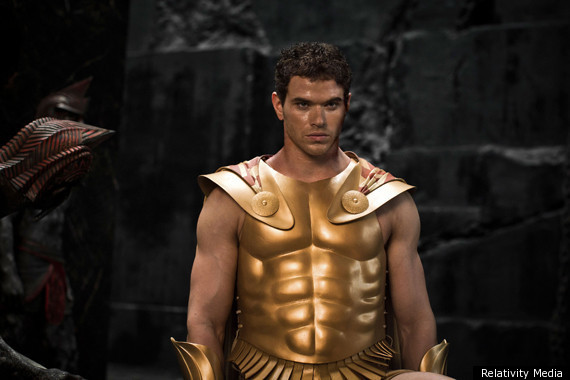 Check out these other actors hard at work on set: