Andrej Pejic Covers October Issue Of Schon (PHOTO)
After his major cover for New York's Fall Fashion Issue, Andrej Pejic has landed on another cover, this time looking not so demure.
The male model poses for the October issue of Schön!, a British magazine, looking totally chic if not a bit creepy, with bleached blonde locks and brows, smokey eye makeup, pointy red nails, a cigarette and a Chanel pin affixing his red blazer.
Snapped by Christos Karantzolas, Andrej shares the cover duties with Rick Genest, also known as the uber tattooed "Zombie Boy." Fashion apparently likes using the two as a pair, as Pejic and Genest jointly fronted an ad campaign for Brazilian brand Auslander.
While Andrej, perhaps the industry's most androgynous face, can don menswear just as easily as womenswear, the Schön! shoot has Pejic in full-on female glam.
Perhaps he's getting ready for his visit with the Queen of England next week?
Check out the cover below and head to SchonMagazine.com to see more.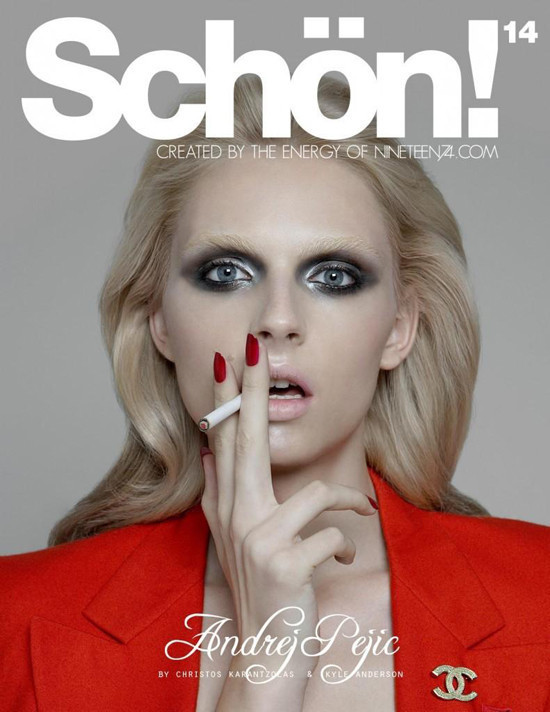 MORE: