BBC Cuts: Broadcaster Announces 2,000 Job Cuts, Dramatic Programming Changes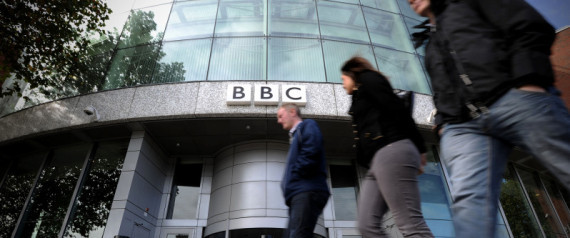 The BBC will axe 2,000 jobs in a huge cost-cutting program designed to save the company £670 million (approximately $1 billion) a year.
The corporation will eliminate those posts over the next five years, and vacate its historic West London headquarters. Digital channel BBC3 will move to the corporation's northern base in Salford.
The broadcaster's channels will seedramatic changes in programming. None will be eliminated, but BBC2 will broadcast news and re-runs instead of original shows. BBC3, which broadcasts youth shows and comedy, and BBC4, which specializes in drama and the arts, will have reduced roles supporting the two other channels. There will be fewer entertainment shows and overseas acquisitions and less money spent on sports, with a sliver of the savings re-invested in news, children's programming, original drama and comedy.
The cuts come after a license fee settlement reduced the BBC's funding last year, and required the corporation to fund extra services like BBC World Service.
Director general Mark Thompson unveiled the plans on Thursday after a nine-month review branded "Delivering Quality First." He said that the result would be "a smaller, radically reshaped BBC" that prioritized quality while meeting savings goals. But he also cautioned that BBC could not make future cuts without losing quality. He warned, "We cannot do this again."
The company has already suffered major cuts in recent years, and employee strikes in protest. Thursday's announcement had technicians' union Bectu accusing Thompson of "destroying jobs and destroying the BBC."
In his address, Thompson also addressed the tough economic climate that is hitting most other news outlets hard. "The BBC is operating in a media world that is changing," he said. "People in this business have to accept that careers will absorb periods of turbulent change."
RELATED VIDEO: