Demi Moore Wears Wedding Ring Amidst Ashton Kutcher Cheating Scandal
Amidst the allegations that Ashton Kutcher strayed from his six-year marriage with wife Demi Moore cheating with young blonde Sara Leal, Moore stepped out still wearing her wedding ring. X17 Online snapped photos of the actress and her sizable ring as she was dodging rain drops, running into a nail salon for a little 'me time.'
Also noticeably on Moore's left hand was her red Kabbalah bracelet -- a reminder of the last time that she and her husband were spotted in public at LA's Kaballah centre on Friday to celebrate Rosh Hashanah.
Allegations of Kutcher's infidelity first caught wind after he was seen leaving a nightclub with 23-year-old Leal in June. Rumors were then inflamed as details of a naked hot tub party, including Kutcher, Leal and several of her friends, surfaced.
But both Kutcher and Moore are standing their ground when it comes to defending their relationship. The Twitter-happy couple has not been shy about tweeting vague comments or quotes about their marriage and maintaining their privacy.
Click over to X17 Online for more exclusive photos of Demi out, wearing her wedding ring.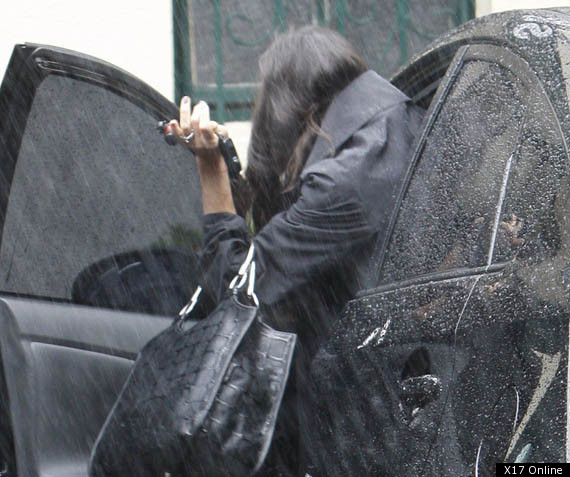 Sara Leal; Ashton Kutcher's Alleged Mistress