Hey, British Board of Film Classification -- you asked for it!
Initially banned from being screened in the land of Queen Elizabeth and Rowan Atkinson, the Tom Six-directed feel good ass-to-mouth torture porn flick "Human Centipede 2 [Full Sequence]" made 32 cuts and won the right to violate the eyes of those Brits with a morbid curiosity.
The followup to the surprise 2009 hit, the film stars Laurence R. Harvey as a parking garage worker obsessed with the first film -- a bit of metaness not quite expected of a film like this -- and bent on performing the same anal-oral surgical procedures to a line of victims.
Speaking about the ban to EW, Six said, "Immediately, I got two strong emotions. One is like, 'My god, I'm up there now with the Texas Chainsaw Massacre and stuff.' So that was a proud moment and I knew for marketing reasons that would be amazing. [But] I was really mad, because how can you tell adults not to watch a movie? That's crazy. That's from the dinosaur era."
Now, he's got the publicity and the screening rights.
The new poster emphasizes the grossness and sexual nature of the film, as well as brings to life every college student's worst night.
PHOTO: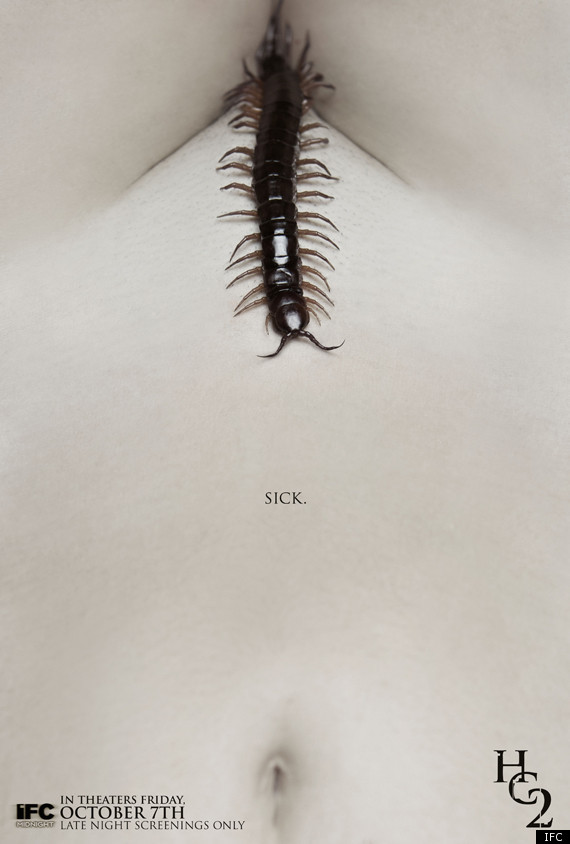 FOLLOW HUFFPOST