Courteney Cox & Coco Arquette At LAX (PHOTOS)
10/10/2011 08:12 am ET
|
Updated Dec 10, 2011
Courteney Cox and daughter Coco were snapped returning to LAX on Sunday, and Bauer Griffin has the photos. Coco's dad is David Arquette, who is now dating Christina McLarty, Joe Francis' bride for two months in 2010.
Here's one pic, see more here.
PHOTO: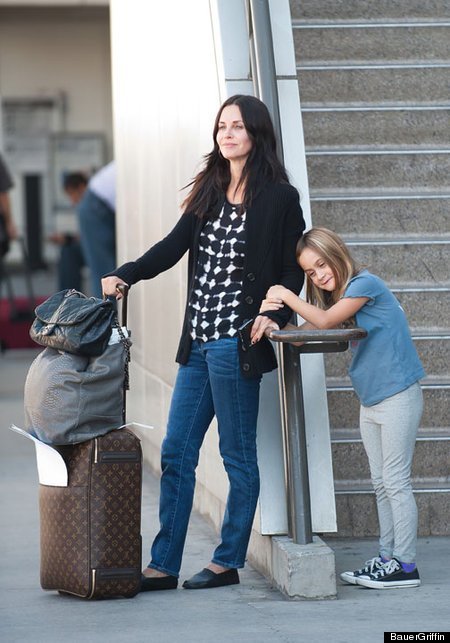 CORRECTION: An earlier version of this story stated that McLarty had been married to Howard Stern for two months. Her ex-husband is Joe Francis.
See more photos of celebrity kids:
Celebrity Kids: Out And About