Saddam Hussein Predicted That The American Economy Would Struggle Due To Foreign Wars, According To New Book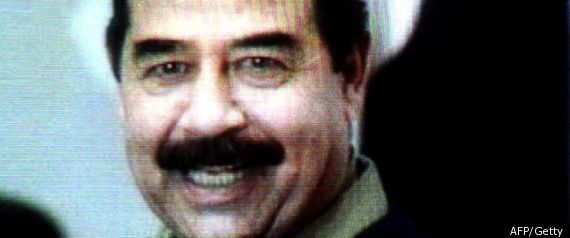 In January 1993, Saddam Hussein predicted that the American economy would struggle due to overspending on military operations overseas, according to a report on Vanity Fair's website.
The report quotes the former Iraqi dictator's words from a forthcoming book, "The Saddam Tapes: The Inner Workings of a Tyrant's Regime, 1978–2001" (Cambridge University Press, $36.99).
The book provides annotated transcripts of audio recordings of meetings between Saddam Hussein and his inner circle, recordings which were captured by coalition forces in April 2003. The tapes are now in the possession of the National Defense University's Conflict Records Research Center in Washington, DC, and are made available to scholars, on request.
Hussein is quoted in the report as saying:
"Their economy will never improve with the expenses they spent in the Gulf and in Europe. They spent $68 billion in the Gulf, and in Europe, they spent $128 billion. If America does not withdraw its troops from all over the world, its economy could never improve. America is not in its youth phase. America is at the edge of elderliness and at the beginning phase of old age…

[The American president] could save a billion dollars from here, a million dollars from somewhere else, another two million from another place that could be useful, but it would not heal his wound that is so deep it cannot be healed unless he turns to the military budget."
The book features chapters on the Iran-Iraq War, The United States and Israel (titled 'The Zionist Entity').
Edited by Kevin M. Woods, David D. Palkki and Mark E Stout, "The Saddam Tapes: The Inner Workings of a Tyrant's Regime, 1978–2001" goes on sale in November.