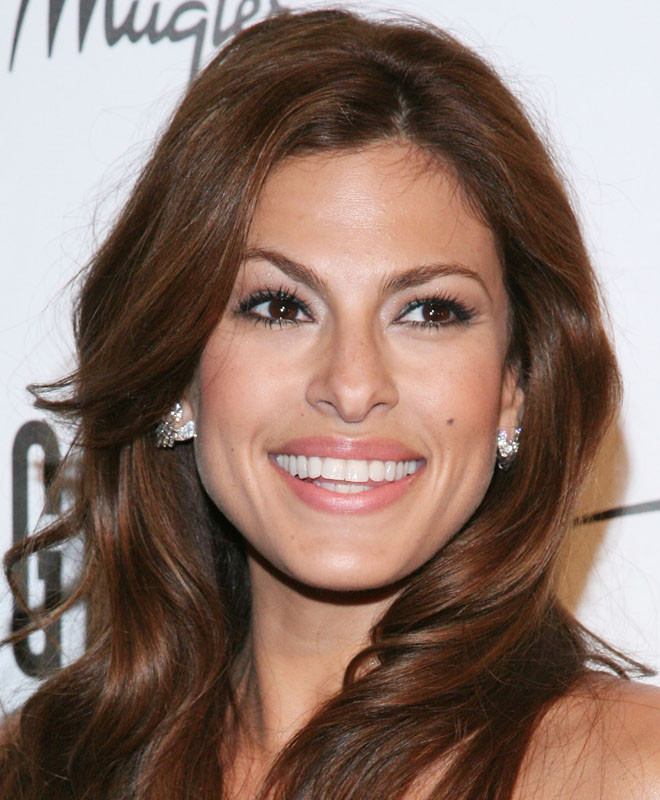 When we met with Eva Mendes back in June to discuss her new role as the face of Thierry Mugler Angel fragrance, we also brought you this behind-the-scenes video of the actress preparing for the campaign's soon-to-launch commercial. It features Mendes singing "The Windmills of Your Mind," a song that you might recognize from "The Thomas Crown Affair." After we talked about her beauty routine and long-standing love for the Angel scent, the actress actually revealed that she wasn't originally slated to sing in the commercial: "They had the original version of the song and they said they wanted to modernize it. I quickly volunteered, I was like, 'I could modernize it.' It just happens to be one of my favorite songs. It was a big moment for me."
The commercial is finally out, and it's a much more stylized version than the intimate making-of video. Let us know what you think of the final cut. Are you looking forward seeing to Mendes sing in future projects?
SUBSCRIBE AND FOLLOW
Get top stories and blog posts emailed to me each day. Newsletters may offer personalized content or advertisements.
Learn more