Beyond The Battlefield: Lack Of Long-Term Care Can Lead To Tragic Ends For Wounded Veterans "Beyond the Battlefield" is a 10-part series exploring the challenges that severely wounded veterans of Iraq and Afghanistan face after they return home, as well as what those struggles mean for those close to them. Other stories in the series can be found here.
Jimmy Cleveland Kinsey II was a good Marine who got blown up in Iraq and struggled for years with his wounds and with the demons that came with them. Eventually he lost, dying sick and alone, facedown on the floor of a Houston hotel room. He was 25 years old.
His young wife, Karie, had stayed with him in the years leading up to his death, in countless hospital wards and hotel rooms, changing his dressings, soothing his pain, managing his medicines, absorbing his moods, struggling to keep his well-being ahead of her own.
The wounded warriors visible to most Americans are the survivors, those who overcome debilitating injuries through their own perseverance and the hard work of military medical teams, friends and family.
There are those who rise even further above adversity, competing in the Paralympics, giving motivational speeches, enjoying standing ovations and special guest appearances at ballgames and State of the Union addresses.
Others come home wounded, and don't make it much further. For them, the quality and type of medical care they require simply isn't available on a long-term basis, and that's a problem the military and the Veterans Administration have yet to fully wrestle to the ground.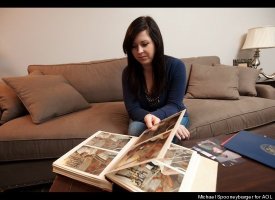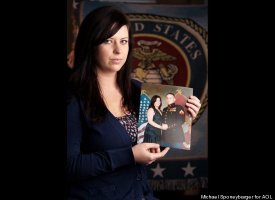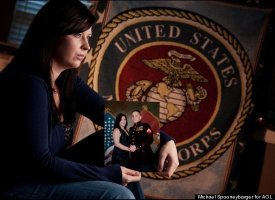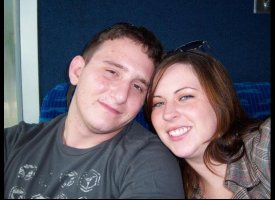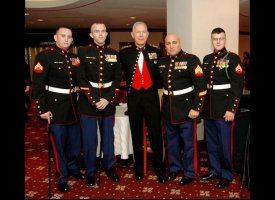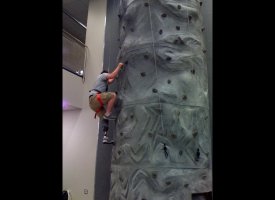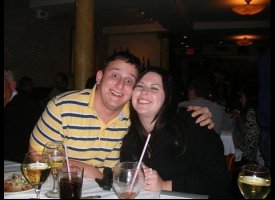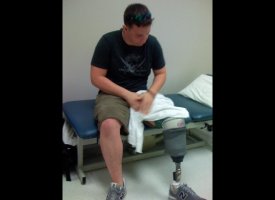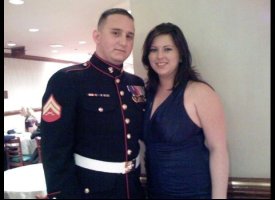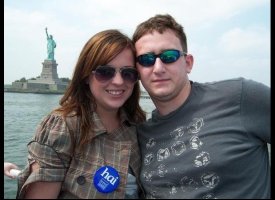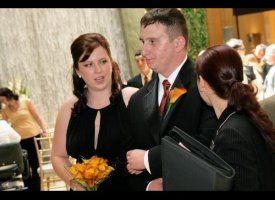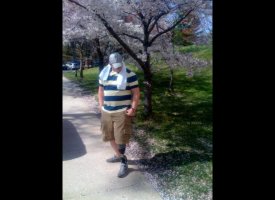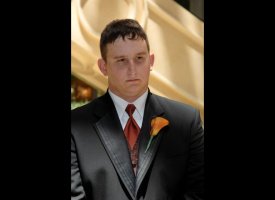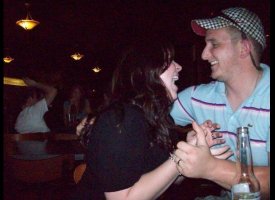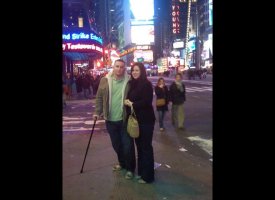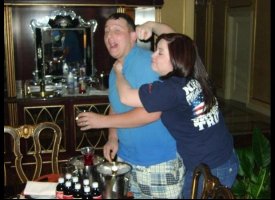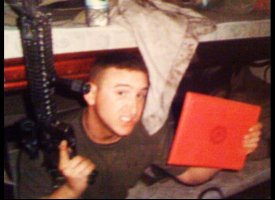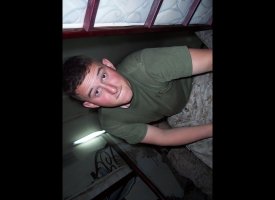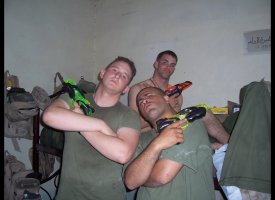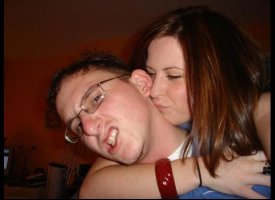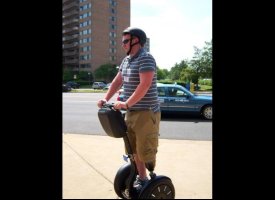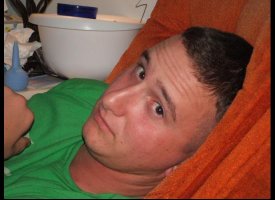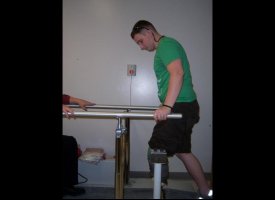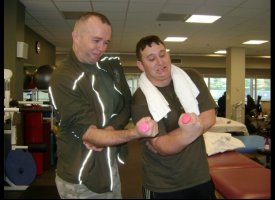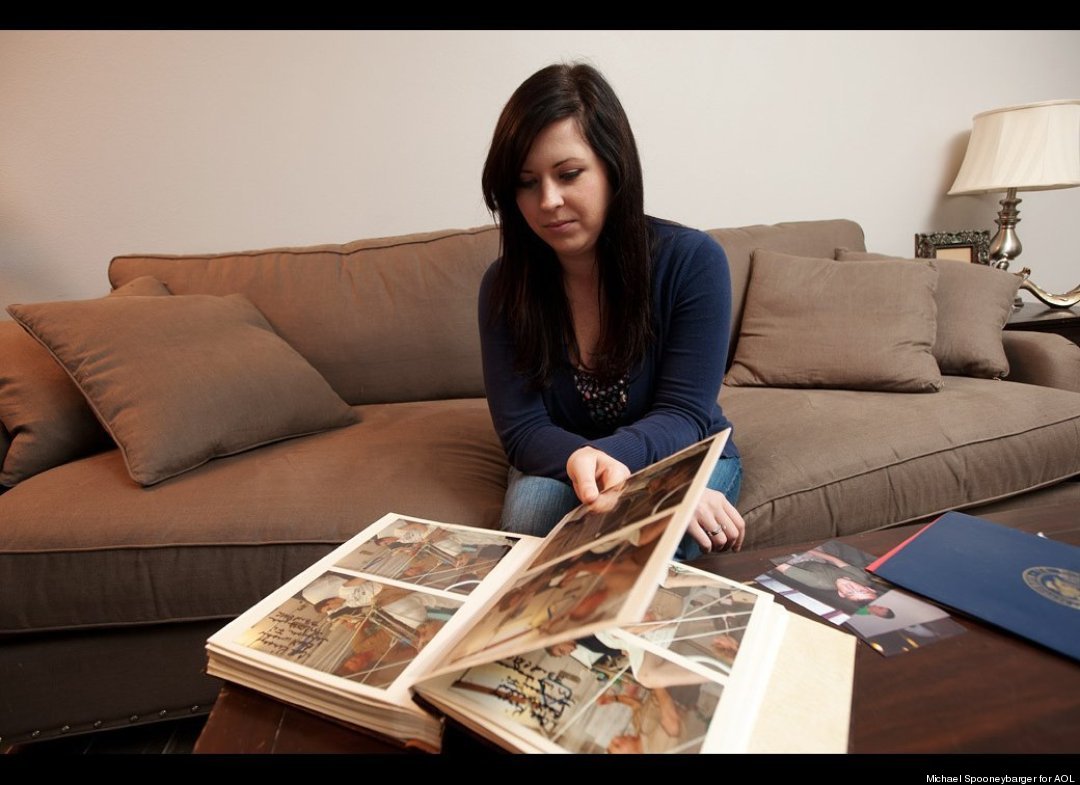 Kinsey was among those who are burdened with chronic pain and depression, with drug addiction, with the anguish of losing buddies in battle. Along with their physical injuries, they seem wounded with the shock and loss of finding themselves flung abruptly from the high-adrenaline camaraderie of battle into a harsh, solitary world of hospitals and rehab -- disoriented in a civilian world where nobody understands war or is paying much attention, and where they struggle to come to terms with their future as young, disabled Americans.
Jimmy Cleveland Kinsey II -- "Cleve,'' to tell him apart from his dad -- was a south Alabama boy, six feet and three inches of energy and mirth, with a weakness for radio-controlled model planes and, later, a 1988 Mustang Saleen. He also had an eye for a pretty local girl named Karie Fugett, whom he met in the eighth grade and, years later, met again when he was a Marine riding US Airways into Jacksonville, N.C., on his way to Camp Lejeune, and she was a flight attendant.
Jimmy and Karie became inseparable, joking and laughing and partying, and it wasn't long before they eloped. Ninety-nine days later, Jimmy, deployed on his second combat tour in Iraq, drove over a land mine in Ramadi, Iraq. He was trapped in the overturned burning vehicle; the blast left him with shrapnel wounds, burns, a mangled leg, post-traumatic stress disorder (PTSD) and traumatic brain injury (TBI).
That was in April 2006. He was 21 years old. Karie, who rushed to his side at Bethesda Naval Hospital, was 20.
"The next four years were spent in hospitals and hotel rooms,'' Karie wrote in her blog. "I was scared, I was exhausted, and I felt very alone.
"We were fighting to get his life back, and fighting to make a marriage work through pill addiction, overdose, miscarriage, family feuds, infections, amputation, PTSD and TBI.
"There were amazing times that made everything worth it, and there were times I truly felt like I was in hell.''
'THE GOOFIEST AND FUNNIEST PERSON EVER'
Jimmy had been bedridden for three months after he was blown up, and then was able to hobble around on crutches. Surgeons were trying to save his leg, which the blast had shattered. Most of his calf muscle was gone and doctors were trying to replace it with muscle transplants from his back.
He was also going to an outpatient clinic to deal with the brain injury he had suffered in the blast. He hurt all over. He had nightmares and anxiety attacks. He was on methadone and Percocet, a narcotic pain reliever, and over the months was taking morphine and Dilaudid, addictive pain relievers. Occasionally, according to Karie, he was prescribed Seroquel and Klonopin for anxiety and panic disorders.
The pills helped. More pills helped even more.
"He used the pills to escape,'' Karie recalled. "The thing is, he took more than he was supposed to … and that, mixed with his brain injury, was scary,'' fueling fits of anger and violence. "I felt he was abusing his pills and I didn't want that.''
She begged doctors to find alternative treatments but she said she was told the pills were necessary. She was at her wits' end.
"The thing that got me was the amount of times I told the military to please, please help me come up with a way to help him with his addiction and wean him off of the pills. I thought he needed inpatient drug addiction therapy. He needed help and I didn't feel like anyone would listen to me.''
So she flushed the pills down the toilet.
She and Jimmy got into an argument over the pills and he flew into a rage. Karie stood her ground. He headbutted her and tried to choke her.
"I knew he had his anger problems just like I did,'' said Justine Brown, one of Jimmy's closest Marine buddies, who also had been wounded. "They tend to throw you on a lot of medications, and you know you need to get off them but you just can't. It makes you sad and angry.''
For his part, Jimmy told Karie the pills made him crazy, that he "didn't feel right,'' but couldn't stop.
"He was the goofiest and funniest person ever,'' Karie told me. "Those are the times you live for, and they love you so much, and then he'd hit me and go into a rage and then when he realized what he did he'd fall to the floor and bawl. You'd just want to hold him.''
For years, Karie stuck with it. "I convinced myself that I was okay with him hurting me. As long as at the end of the day I know I was there for him, I didn't even care if I died.''
Eventually, the bone in Jimmy's left leg became infected, and doctors at Bethesda concluded they couldn't save it. He called Karie, who was at work in North Carolina, and said they were going to take it off. She drove all night and got there in the morning to find him with a bandaged stump. It seemed to throw them both deeper into depression.
"He fought so hard to keep that leg,'' Jimmy's mother, Penny, recalled, through tears. "It was a year and a half of surgeries, antibiotics … I was devastated.''
A RESPITE
For a brief time, things got better. Doctors moved Jimmy from Bethesda to the former Walter Reed Army hospital several miles away for a prosthetic leg and physical therapy. He began to walk haltingly, and joined outings and trips for the wounded and their families; he and Karie went to New York City and stayed at a hotel in Times Square, watching the celebrations on Election Night 2008.
Karie discovered a group of other despairing spouses of wounded soldiers and Marines and found support in online chat rooms. She got away with them once for a gala weekend in Las Vegas organized by a nonprofit, Wounded Warrior Wives.
But the loss of Jimmy's leg, and the ravages of his brain injury and post-traumatic stress disorder, were weighing them both down. Eventually, Jimmy's pain and depression brought deepening addiction.
One night in late 2008, Karie awoke with a start to find Jimmy bucking and grunting in bed, purple-faced and covered with vomit. He was overdosing. She heaved him off onto the floor, called 911, cleared his mouth and throat and gave him CPR. When the EMTs arrived, they found Jimmy almost dead and shot him with adrenalin before taking him to the hospital.
Karie stayed with him there the rest of the night.
When Jimmy awoke in the morning he was furious at her for calling 911, and yelled at her to get out. She left, found a corner where she could be alone, and sobbed with exhaustion and anger and frustration and loss. Days later he apologized; he hadn't understood that she had saved his life.
A week after the overdose, Karie found out she was five weeks pregnant. She was overjoyed. A few days later, she miscarried.
"At this point, I'm afraid to even talk to God,'' she wrote in her blog. "Maybe He's mad at me. Maybe I've asked for too many favors and He's tapped out.''
Jimmy was granted medical retirement from the Marine Corps. He received a 90 percent disability rating, which meant $1,100 a month less than they were expecting. And there was a months-long gap between the end of his military pay and the start of his veteran's disability payments.
Karie got a job as an online matchmaker, earning $10 an hour. The police arrested Jimmy one night for unpaid parking tickets and nobody could afford his bail. He would disappear for days at a time, then return and threaten Karie at gunpoint.
"Basically I was scared for my life,'' Karie recalled. She was having her own breakdown: nightmares, fits of anger, panic attacks so bad she'd rip off her shirt so she could breathe. For her own sanity, she began to see her girlfriends from high school.
Jimmy was furious when he'd come home and find her gone. One night he threw her clothes out into the yard and smashed beer bottles on top of them, and yelled at her that he'd kill her if she ever came back. She fled.
Karie said she finally realized that Jimmy was going to have to climb up out of his addiction and depression by himself. She sent him a list of things he'd have to do to win her back.
That seemed to work. He enrolled in PTSD therapy. He began to pay his own bills.
"He was making changes,'' she said. "They were slow, but I could see it happening. For the first time he was doing things on his own because he finally wanted to.'' But it was hard, she said, bearing "the pain of leaving the person I cared about more than anything in the world.''
A few months later, while Jimmy was a patient at Project Victory, a private, nonprofit facility for veterans in Houston, the bottom fell out.
Subscribe to the HuffPost Hill newsletter!