Chloe Moretz, Christina Hendricks, Emily Blunt, Keanu Reeves, Emily Mortimer, Sir Ben Kingsley and more all show up as Scorsese characters, although our personal favorite is Moretz playing Jodie Foster in "Taxi Driver."
"When we were shooting Taxi Driver, I think Marty was really uncomfortable with the fact that I was so young. The memory I have is of him and Robert De Niro trying to tell me how to unzip [De Niro's] pants. And Marty keeps bursting out laughing. He can't get a word out, and he tries to act serious, you know? He keeps smoothing down his face on both sides, but he just keeps laughing. And then De Niro decides he's going to take over because he can do it."
As adept as Moretz looks playing the racy role for photographer Jason Schmidt's camera, the 14-year-old told the magazine, "I haven't seen 'Taxi Drive' yet. My mom won't let me watch it."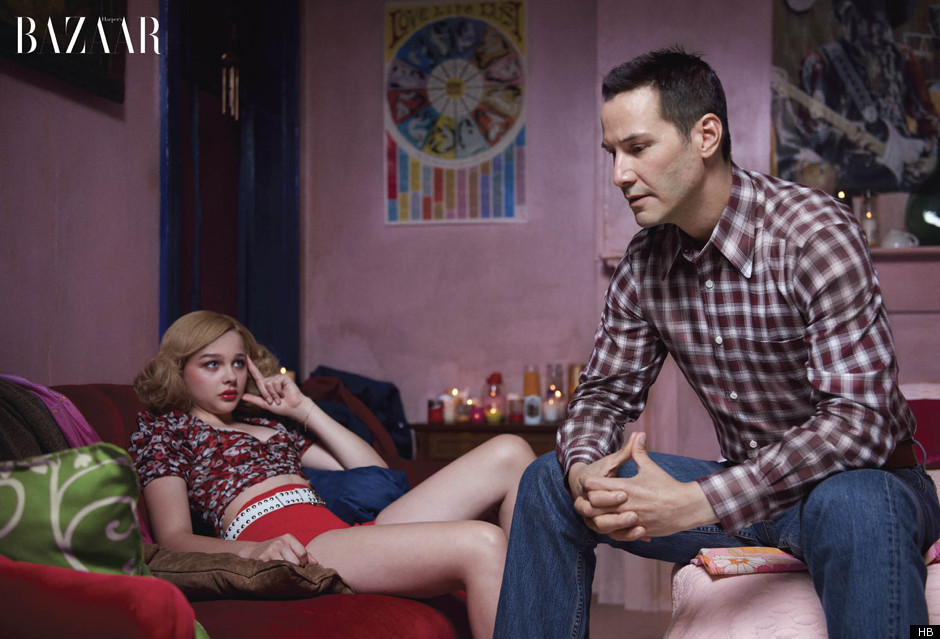 harper's bazaar martin scorsese