Yesterday, while we were busy fawning over Pippa MIddleton's sleek LBD, the famous sis stepped out in a curious lumberjack inspired get-up.
Heading to work, we presume (or a hay ride), Pips wore a boxy, red-and-black buffalo check shirt that looks like it's actually flannel. No sleeves chicly rolled up, no cinching in at the waist, nothing. Just a big 'ole plaid shirt.
She paired it, oddly, with delicate black pumps and skinny trousers, dark sunglasses and her fave handbag, the "Pippa" satchel by Modalu (yup, she's got a bag named after her).
We actually love this shirt, but perhaps a better concocted ensemble, one that looks less "borrowed from the boyfriend" i.e. Alex Loudon, would have done the trick?
Or do you love this adorable, carefree look?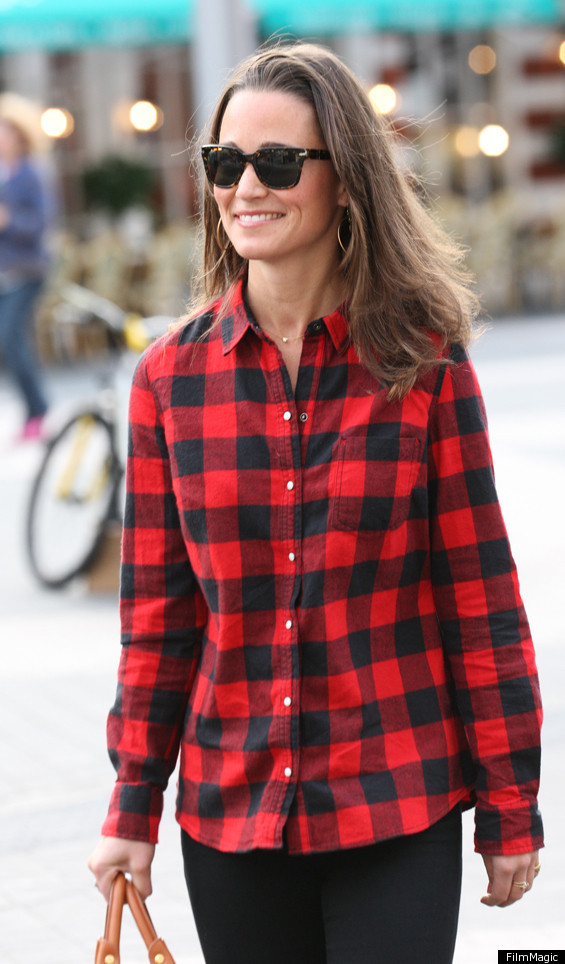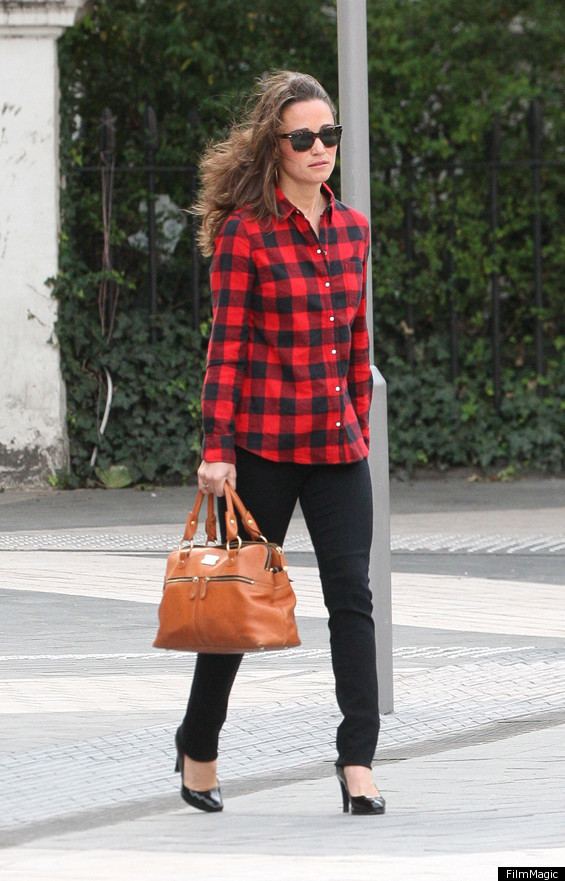 FOLLOW HUFFPOST