For someone who has made a name for herself posing in skimpy clothing, it's safe to say we've never seen Kim Kardashian this covered up before.
The 30-year-old is absolutely smitten with Dubai, where she's launching her signature perfume at a local Sephora and launching the first Millions of Milkshakes store outside of the United States.
Last night Kim and mom Kris Jenner were fitted for traditional burqas that covered them from head to toe, and even tried on niqabs, which shield the whole face, with only a small slit so one might see where one is going.
It seems like Kim is doing her best to comply with Dubai's customary dress for women, opting for tight-fitting outfits that still cover her body.
On a trip to the city aquarium, before a dinner at Nobu, the 30-year-old reality TV star wore a sexy high waisted pencil skirt that emphasized her curves.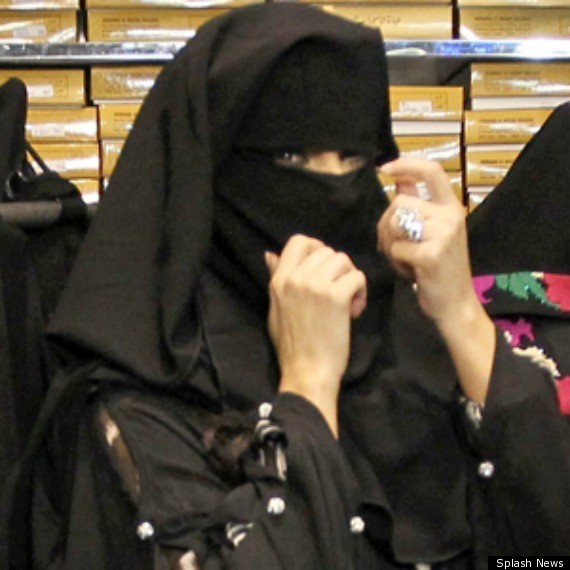 Clarification: An earlier version of this story stated that Dubai has a "strict dress code," which was not meant to imply that the garments are legally required.